[Comparison] HP ProBook 455 G8 vs ProBook 455 G7 – what are the differences?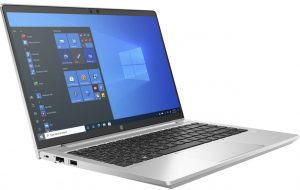 HP has been the second-largest PC manufacturer in the world for a while now. In our opinion, they for sure want that first place, because people only remember the winners, and being second all the time, leads to complacency and being content with your position in the market. HP has introduced the ProBook 455 G8, which is a direct upgrade to the ProBook 455 G7. It has an improved design and specifications, which make it a reasonable choice over its predecessor.
The design utilizes the same materials, and on the surface, it would look like the same exterior, but if you look deeper, you start to see the differences. The lid has a more rounded edge, which still has some angles to it. The build materials, we assume would stay the same, which is okay. The weight has decreased significantly, by 250 grams. The device is thicker by a millimeter, but we think the less weight is a worthy tradeoff for a millimeter thicker laptop.
The display options remain the same, with a choice between two 15.6-inch screens. The first one has a 768p resolution and a TN panel. We generally wouldn't recommend it, as TN panels have been outdated and outshined (literally) by their IPS counterparts. The second panel has a Full HD resolution and an IPS panel. According to HP's Spec sheet, some configurations of the 455 G8 feature the 1080p display with 100% sRGB color gamut coverage.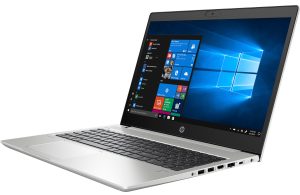 The specifications are also greatly improved, with the new laptop utilizing the new Zen 3-based Ryzen 5000 U-series processors. The new CPUs have more performance and better power efficiency, thanks to the new architecture. The graphics come from AMD as well, as part of their Radeon RX Vega series of iGPUs. You get either the RX Vega 6 (15W) or the RX Vega 8 (15W), which are similar, if not identical to the iGPUs on the 455 G7. The I/O remains the same, as well, and since both laptops use AMD hardware, you have to wave goodbye to Thunderbolt support.

All HP ProBook 455 G8 configurations:
All HP ProBook 455 G7 configurations: