[Comparison] HP ProBook 445 G8 vs HP ProBook 445 G7 – what are the differences?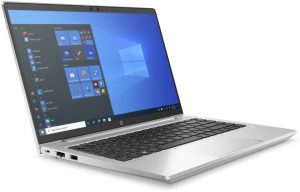 With the unveiling of the ProBook 445 G8, comes the question, of is the new device worth the extra cash that HP will charge for it. The old one was already a great performer and for many people, the Ryzen 4000 U-series processors will be enough. That is why for today we will compare these two laptops, to see what are the differences between them. On the outside, we don't see any major change, with both laptops sharing a similar design. There are a few things, like the cooling grill on the old one is moved to the bottom and the angular design in the rear of the lid and back. The build materials aren't specified, but at best, we would presume a plastic body with a metal lid. Due to the thickness of both devices, with the new one being nearly 2 mm thicker, the bodies should be fairly sturdy. When it comes to the weight, the new one has made significant improvement, losing more than 200 grams.
Moving over to the displays, on paper, we don't see much change, with there being two options. All panels come with a size of 14-inches, with the first one having a 768p resolution and a TN panel. The second one has a Full HD resolution and swaps the TN panel for an IPS one. We would advise going for the IPS panel, as we believe there is no place for TN panels in 2021, except the very low-end devices.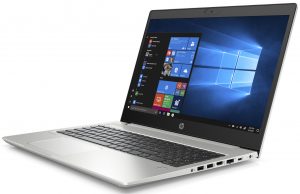 Lastly, the specs, are where we see the most change. Gone are the Ryzen 4000 U-series CPUs from AMD and in their place come the 5000 U-series, which use the new Zen 3 architecture. Where previously you could get a Ryzen 7 4700U, you can now get a Ryzen 7 5800U which has higher clock speeds and support for SMT (Simultaneous Multi-Threading). The iGPUs stay the same since there wasn't much of a jump between generations. The I/O is physically the same, with some of the ports getting a bump in the generation, which should improve transfer speeds when working with data.

All HP ProBook 445 G8 configurations:
All HP ProBook 445 G7 configurations: