[Comparison] HP OMEN 16 and OMEN 17 (2021) vs OMEN 15 and OMEN 17 (2020) – what are the differences?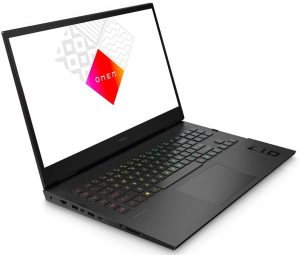 The OMEN series from HP is quietly offering some of the better gaming laptops. Their designs have improved significantly, with a more streamlined and improved aesthetic. Gone is the RGB-infused, gamer-y design that all laptops had in the past.
The new laptops don't really look like gaming ones either, which is a big plus for the people who want a gaming laptop but don't want the crazy designs that they sometimes come with. Lenovo, HP, and MSI have improved on that front a lot, now offering laptops that look amazing, in tandem with offering crazy performance.
With the new OMEN 16 and 17 laptops being here, we wanted to compare them to their predecessors, to see what is new and what has stayed the same.
Full Specs: OMEN 16 / OMEN 17 (2021) / OMEN 15 / OMEN 17 (2020)
Design, wise, thing remain generally similar. The new visual identity that HP introduced for the OMEN laptops in 2020 is still every bit as amazing. The previous OMEN 17 still used the older design, which is outdated and is too aggressive, while also being quite heavier and thicker than the new OMEN 17. The new laptops use a combination of plastic and aluminum, which gives them a premium feel, while also not increasing the price that much. As for the OMEN 16, it is now around 100 grams lighter, while being less than a millimeter thicker.
Display-wise, there is an obvious difference in the size between the OMEN 16 and OMEN 15. The different screen size, is definitely a breath of fresh air, as the laptop doesn't have a 16:10 aspect ratio but has a slightly larger screen,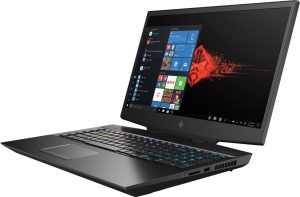 which can be useful. As for the display choices, the OMEN 16 offers two 16.1-inch IPS panels, with either Full HD or QHD resolution, whereas the OMEN 15 offered a 4K panel, which is missing here. As for the OMEN 17, it offers a single 17.3-inch display with a 165Hz refresh rate, whereas the older OMEN 17 offered a total of five panels.
The change in the specs is quite obvious, as the older Comet Lake H processors get replaced by their Tiger Lake successors. As for the graphics, the RTX Ampere GPUs replace the older RTX Turing cards. That said, the OMEN 15 also offers the same Ampere GPUs that the OMEN 16 have.
Dimensions
369.3 x 247.9 x 23.1 mm (14.54" x 9.76" x 0.91")
Price
Starting at $1442.54
Dimensions
397.25 x 262.12 x 26.92 mm (15.64" x 10.32" x 1.06")
Price
Starting at $1579.00
All HP OMEN 16 configurations:
All HP OMEN 17 (2021) configurations:
All HP OMEN 15 configurations:
All HP OMEN 17 (2020) configurations: