[Comparison] HP ENVY x360 15 (15-eu0000, 2021) vs HP ENVY x360 15 (15-ee0000, 2020) – what are the differences?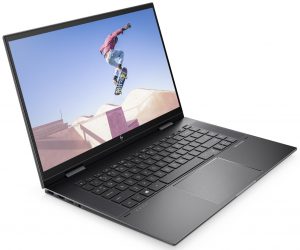 The HP ENVY x360 15 is getting a revamp for 2021, with upgraded internals, and a more honed design, which can only help this device shoot up to the top as one of the best convertibles on the market. Today, we will compare the new ENVY x360 15 to the previous year's model and draw a quick parallel between them, in order to see what are the differences.
Starting on the outside, the 2021 model has a more rounded finish, which contrasts the angular one on the 2020 model. Otherwise, the build materials remain the same, with a fully aluminum body, which is very sturdy and shouldn't suffer from flexing that much. Both laptops have very thin bezels and come with a Gorilla Glass cover, which ensures that the display will be protected against scratches and drops. The weight has dropped significantly, with the 2021 model weighing about 140 grams less than its predecessor while maintaining a similar height, being 0.5 mm narrower in profile.
Moving over to the display, on paper, the panels have identical specs, and we would hope so that HP actually uses the same panel, because the 2020 model had fantastic viewing angles, contrast ratio, max brightness, near 100% sRGB coverage, and colors that can't get more accurate.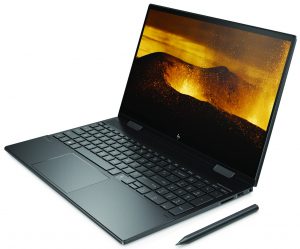 Lastly, in the specs, we see the natural jump from the Ryzen 4000-series to the 5000-series. All of the chips are the lower-powered U-series versions, with the 2021 base model coming with the Ryzen 5 5500U, whereas the 2020 version had the Ryzen 3 4300U. Now, there is a caveat to the processors coming with this notebook. Instead of the expected Zen 3 architecture, both of them arrive with the older Zen 2, as AMD is looking to reuse some older chips. The maxed-out model can be purchased with a Ryzen 7 5700U, which is a direct upgrade to the Ryzen 7 4700U. The graphics power stays the same between generations, as both model years use the same 15W RX Vega chips.
Dimensions
358.9 x 228 x 18.4 mm (14.13" x 8.98" x 0.72")
Price
Starting at $640.99
All HP ENVY x360 15 (AMD, 2021) configurations:
All HP ENVY x360 15 (AMD, 2020) configurations: