[Comparison] GIGABYTE G5 and G7 (Intel 11th Gen) vs GIGABYTE G5 and G7 (Intel 10th Gen) – what are the differences?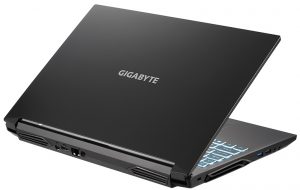 The GIGABYTE G-series offers bang for the buck gaming laptops. While they have their separate AORUS brand, they also offer some GIGABYTE-branded laptops that are for the more budget gamer.
It focuses mainly on the specs, and not on the outer appearance, because after all, you're going to be gaming on it, and not standing there appreciating the aluminum or magnesium build. Today we have the latest G-series laptops from GIGABYTE and we'll compare them to their predecessors, in order to see what is new and what is different.
Full Specs: GIGABYTE G5 (11th Gen) / GIGABYTE G7 (11th Gen) / GIGABYTE G5 (10th Gen) / GIGABYTE G5 (10th Gen)
The laptops keep the plastic design, which at this price point is expected. You get a GIGABYTE logo on the lid, along with a fairly sleek design. It is not intrusive at all and has simple body lines, sharp edges, and rounded corners. The weight and height have also remained the same, with the G5 weighing 2.20 kg, with the G7 being 300 grams heavier. In stark contrast, the height has been reduced significantly, with the G5 being 3 mm thinner, while the G7 is 2 mm thinner.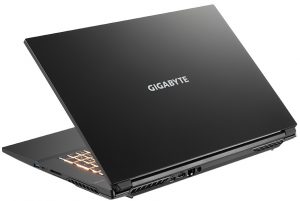 The display situation has generally remained the same, with all four laptops offering a Full HD IPS display with a 144Hz refresh rate. However, a certain 240Hz display option is lacking on the new G5 which was present in the older one.
The specs are the only area where we see considerable changes. The older Comet Lake processors are replaced by the newly released Tiger Lake H chips, which use a newer architecture, and as of now seem to be even more powerful than certain Ryzen 5000 H-series units. As for the graphics, the RTX 3060 that was in the older G5 and G7 is now gone, with the RTX 3050 and 3050 Ti taking their place.
All GIGABYTE G5 (11th Gen) configurations:
All GIGABYTE G7 (11th Gen) configurations:
All GIGABYTE G5 (10th Gen) configurations:
All GIGABYTE G7 (10th Gen) configurations: