[Comparison] GIGABYTE AERO 15 OLED (2021) and AERO 17 HDR (2021) vs AERO 15 OLED (2020) and AERO 17 HDR (2020) – what are the differences?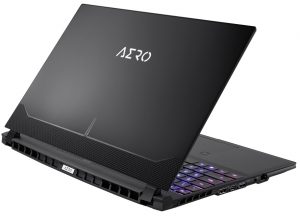 GIGABYTE's content creation suite of laptops has been pretty underrated, despite offering decent specs and a good selection of displays.
The 2021 models of the AERO 15 and 17 are already out so we wanted to compare them to their predecessors to see what new stuff you're getting and if you're actually losing features if you want to go for the newer devices.
Full Specs: AERO 15 OLED (2021) / AERO 17 HDR (2021) / AERO 15 OLED (2020) / AERO 17 HDR (2020)
The new laptops share an identical design that is different from the one on the older laptops. The lid pattern is now more angular and has a finish that imitates carbon fiber. It looks all right, definitely an improvement over last year's laptops. Most of the other stuff, such as heat vents and I/O positioning remains the same. The AERO 15 and 17 are equally as heavy and as tall as their predecessors, so portability isn't affected.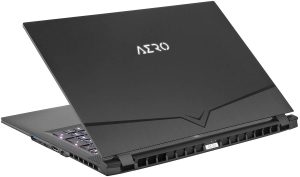 The display selection for the AERO 15 OLED differs a bit between the old and new devices, with only the 4K OLED panel remaining. As for the AERO 17 HDR, the situation is similar, with the new laptop only keeping the 4K IPS display, and getting rid of everything else.
Specs-wise, both new laptops come with either the Core i7-11800H or the Core i9-11980HK, which are based on the new Tiger Lake H45 architecture and replace the Comet Lake H CPUs. For the Graphics, you keep the RTX Ampere GPUs that were made available with the older AERO 15 and 17 models.
Dimensions
356 x 250 x 19.9 mm (14.02" x 9.84" x 0.78")
Price
Starting at $1799.99
Dimensions
396 x 270 x 21.5 mm (15.59" x 10.63" x 0.85")
Price
Starting at $3570.87
All GIGABYTE AERO 15 OLED (2021) configurations:
All GIGABYTE AERO 17 HDR (2021) configurations:
All GIGABYTE AERO 15 OLED (2020) configurations:
All GIGABYTE AERO 17 HDR (2020) configurations: