[Comparison] Dell XPS 15 9510 and XPS 17 9710 vs XPS 15 9500 and XPS 17 9700 – what are the differences?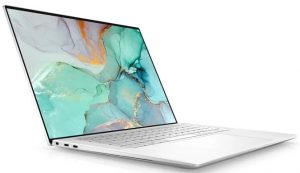 The XPS series from Dell is truly the best that they have to offer when it comes to productivity and creativity. The XPS laptops offer premier performance and excellent displays choices, which are neatly packed inside a relatively portable chassis.
The latest XPS laptops, the XPS 15 9510 and XPS 17 9710 do exactly that, as they are equipped with Tiger Lake H, RTX Graphics, and several display options that will complement a creative individual really well. To see how much the laptops have changed, we decided to compare them to their predecessors, the XPS 15 9500 and XPS 17 9700.
Full Specs: XPS 15 9510 / XPS 17 9710 / XPS 15 9500 / XPS 17 9700
Design-wise, there isn't a lot of change, as the laptops look extremely similar all around. You get premium materials for the build, with a metal lid and a carbon fiber base, along with a metal bottom panel. Overall, the laptops should be pretty sturdy. In terms of height, both the XPS 15 and 17 remain exactly the same as their predecessors. The weight, however, has been changed as the XPS 15 9510 is 20 grams lighter than the 9500 and the XPS 17 9710 is 100 grams heavier than the 9700.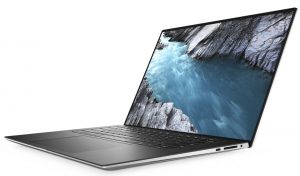 Moving onto the displays, the XPS 15 9510 adds a 3.5K OLED panel, to an already impressive display selection. On the bigger XPS 17, the display options remain intact, with two 17-inch panels with a 16:10 aspect ratio.
Lastly, the specs have been thoroughly changed. The new laptops get Tiger Lake H processors and RTX Ampere graphics, which replace the older Comet Lake H and RTX 2000-series graphics cards. You also get the new Iris Xe Graphics G4, which performs decently, but nowhere on the level of a discrete GPU.
Dimensions
344.40 x 230.30 x 7.70 ~ 18.00 mm (13.56" x 9.07" x 0.30")
Price
Starting at $1729.00
Dimensions
374.48 x 248.08 x 8.67 ~ 13.15 mm (14.74" x 9.77" x 0.34")
Price
Starting at $1825.00
Dimensions
344.7 x 230.1 x 18 mm (13.57" x 9.06" x 0.71")
Price
Starting at $1429.00
Dimensions
374.4 x 247 x 19.5 mm (14.74" x 9.72" x 0.77")
Price
Starting at $2199.99
All Dell XPS 15 9510 configurations:
All Dell XPS 17 9710 configurations:
All Dell XPS 15 9500 configurations:
All Dell XPS 17 9700 configurations: