[Comparison] Dell XPS 13 Plus 9320 vs XPS 13 9310 – what are the differences?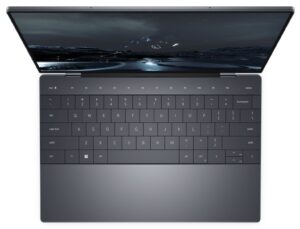 Undoubtedly, Dell makes some of the best ultrabooks and business notebooks. Their XPS line is the echelon that other brands strive to achieve, but Dell improves with every year, making this difficult. One of their most popular XPS devices is the 13-inch 9310, which offered everything from performance, to features, to even a very color-accurate display, which is a joy for creativity.
But, even the best can be in need of an upgrade. This is where the XPS 13 Plus 9320 comes in, which keeps the same formula while upgrading to the newest hardware from Intel's Alder Lake P-series which are perfectly designed for power users that want to keep their battery life in check.
Today we are comparing the new and old devices to see what are the differences.
Full Specs: Dell XPS 13 Plus 9320 / XPS 13 9310
The 9320 looks really different, reminding us of unibody construction. The overall shape is similar to the 9310, with a flat shape, sharp edges, and rounded corners. A huge change is with the keyboard, which spans from edge to edge. The keys are also very close to each other and have very sharp corners. The top row of F-keys is now replaced by a glowing touch area, which houses capacitive buttons. They mimic the feeling of a button press thanks to some haptic motors. In terms of dimensions, the new laptop is 40 grams higher and 0.5 mm thicker.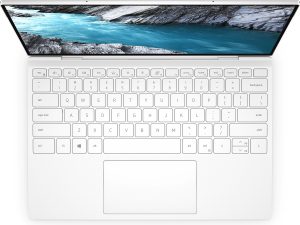 The displays have been kept the same, with a total of three 13.4-inch panels, with either an FHD+ IPS panel, a 3.5K OLED panel, or a 4K UHD+ IPS panel.
Lastly, the Tiger Lake U-series CPUs are replaced by the Alder Lake P-series, which are a bridge between the high-powered H-series and the power-efficient U-series providing a mix of both that is very well suited for portable productivity and gaming machines. The integrated graphics from the Tiger lake family have made the jump to the Alder Lake family, providing great product performance and decent gaming performance, but you have to lower your expectations, as these aren't discrete GPUs, and Intel Arc is still a few months out.
All Dell XPS 13 Plus 9320 configurations:
All Dell XPS 13 9310 configurations: