[Comparison] Dell XPS 13 9305 vs Dell XPS 13 9310 – what are the differences?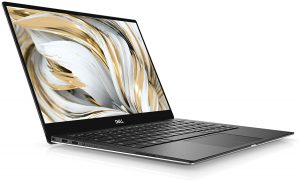 We covered the Dell XPS 13 9305 very recently and what better way to continue than to compare it to its closest relative, the XPS 13 9310. On the surface, these devices look nearly identical but dig a bit deeper and you will start seeing where the lines diverge and both laptops go on their separate ways.
Starting with the design, both laptops share an identical exterior with sharp edges are rounded corners. Branding-wise, the Dell logo isn't overused, with it being found only below the display and the center of the lid. Speaking of the lid, it is entirely made out of aluminum, giving it a premium feel. The body is also constructed from aluminum, except for the base which comes in two variants: either carbon or glass fiber, depending on the color you go for. The XPS 13 9305 is 3mm shorter but actually weighs nearly 100 grams more.
Moving over to the displays, here we see a quite significant change. Where the 9310 used a 16:10 aspect ratio, making it more appealing towards productivity maniacs, the 9305 seems to be targeting the general consumer, opting for the standard 16:9 aspect ratio. Other than that the displays are the same in terms of resolution. Of course, the panels on the 9310 will have a few more pixels, but nothing staggering.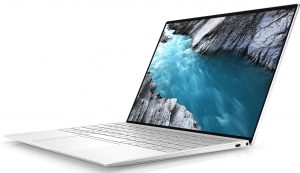 The specs are also identical, with both devices being powered by the newest Tiger Lake chips from Intel. The power inside these processors is just the right amount, especially when the TDP is concerned. They also share the same iGPUs, in the faces of the Iris Xe Graphics, which come in several configurations, depending on the CPU that you choose. The XPS 13 9305 has one more USB Type-C port while sharing the same dual-array microphone and stereo speakers.

All Dell XPS 13 9305 configurations:
All Dell XPS 13 9310 configurations: