[Comparison] Dell Precision 15 7560 and Precision 17 7760 vs Precision 15 7550 and Precision 17 7750 – what are the differences?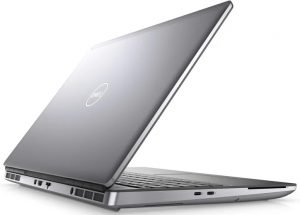 The Precision brand from Dell offers both lightweight workstations, such as the 5000-series, as well as the 7000-series, which take the performance and cooling aspects to the next level. While they obviously sacrifice a lot of portability, we hope the cooling improvements make the sacrifice worth it. Today we are comparing the new Precision 7000-series laptops against their predecessors.
Full Specs: Precision 15 7560 / Precision 17 7760 / Precision 15 7550 / Precision 17 7750
The laptops are quite similar in terms of design. You get a pretty heavy and thick body, which uses premium materials such as aluminum and carbon fiber. The lid has a matte anodized finish and glossy, machined aluminum sides. The base uses carbon fiber, which when paired with the aluminum lid and bottom panel, gives the laptop an interesting look. In terms of weight and height, the new 15-inch device is 50 grams lighter, while the 17-inch laptop is 100 grams lighter, while both laptops retain the same height from last year.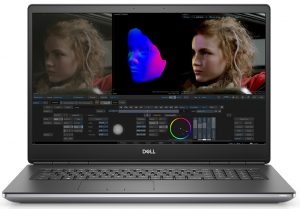 The display selection also stays the same, with all laptops getting the choice between two IPS displays, with either Full HD or 4K resolution.
Lastly, the specs are by far the most improved aspect of these new laptops. As you would expect, the Comet Lake H-series chips are replaced by the hottest stuff that Intel has had in a while: Tiger Lake H. Not only that, but you also get some Xeon CPU offerings, which bring ECC memory to the table, something that creators and people who do serious work on their laptops will appreciate.
For the graphics, the Quadro RTX series is replaced by the new A-series and, while the T-series GPUs stay the same.
All Dell Precision 15 7560 configurations:
All Dell Precision 17 7760 configurations:
All Dell Precision 15 7550 configurations:
All Dell Precision 17 7760 configurations: