[Comparison] Dell Precision 15 5560 and Precision 17 5760 vs Precision 15 5550 and Precision 17 5750 – what are the differences?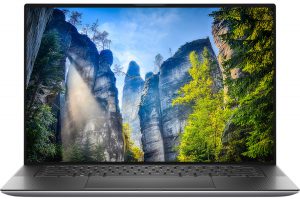 The Precision family of workstations has a lot of variety, from thickness and performance to the display size.
The Precision 5000-series offers thin and powerful laptops with a multitude of features that make it the perfect companion for a professional who wants a portable laptop (for workstation standards) with the necessary amount of performance to handle heavy workloads.
Today we are comparing the new 5000-series notebooks against their predecessors to see what are the differences.
Full Specs: Precision 15 5560 / Precision 17 5760 / Precision 15 5550 / Precision 17 5750
The laptops reuse the same design from last year, which is a pretty smart choice, as it features aluminum and carbon fiber, which are considered premium materials and make the laptops look amazing. The sharp edges mixed with the machined aluminum sides give the some glossiness, while not making it prone to collecting fingerprints and smudges. The base uses carbon fiber, which contrasts itself nicely with the aluminum lid and bottom panel. In terms of dimensions, the laptops retain the same weight and height as their predecessors.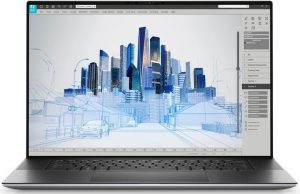 The laptops keep the display selection from last year, with each laptop having two IPS panels, with a 16:10 aspect ratio. The first one has FHD+ resolution, while the second display increases that to 4K+.
The specs are where the upgrades lie, with the old Comet Lake chips being gone, and Tiger Lake H taking their place. There are also some Xeon CPU options, which bring ECC memory support. The GPUs are also different, with the QUADRO T1000 and T200 being replaced by the T1200. You can also get the laptop with the RTX A2000 and the UHD Graphics Xe 750, which replace the UHD Graphics that were found in previous Intel processors.

All Dell Precision 15 5560 configurations:
All Dell Precision 17 5760 configurations:
All Dell Precision 15 5550 configurations:
All Dell Precision 17 5750 configurations: