[Comparison] Dell Inspiron 16 5620 vs Inspiron 15 5510/5518 (TB4) – what are the differences?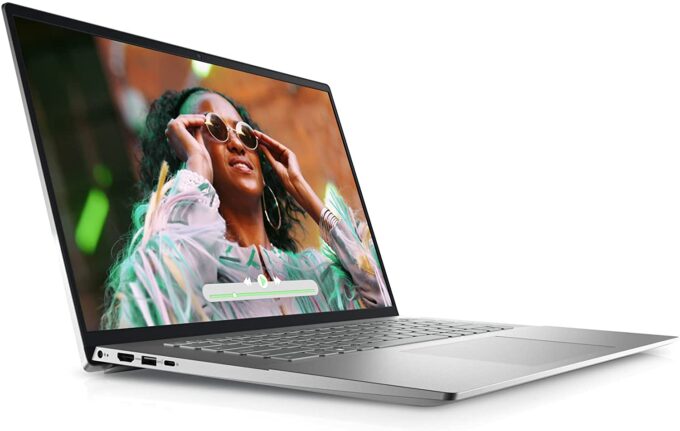 Large-scale changes are a rarity in laptops, but they still happen from time to time. Today we have one such unicorn, which transformed itself in just a year.
The Dell Inspiron 15 5510 or the 5518 as it is called as well, only recently had a visual makeover, as the company strived to redefine itself as a work from home brand: a smart move amidst the ongoing global pandemic.
Now, the laptop itself seems to be gone, with a new device taking its place, offering a larger display, but a similar potent selection of hardware.
Today we are comparing the Dell Inspiron 16 5620 against the Inspiron 15 5510/5518 (TB4).
Full Specs: Dell Inspiron 16 5620 / Inspiron 15 5510/5518 (TB4)
The laptop's new design features a 90° extension, which allows for the backside to rise when you open the laptop. The older laptop had a similar feature, but the extension was thicker and rounder. Due to the size increase, the new Inspiron 16 gains some weight, 220 grams to be exact. However, it keeps the same 17.9 mm profile.
There is a significant upgrade in the display selection, with the 16-inch display coming with a 16:10 aspect ratio, instead of the 16:9 FHD 15.6-inch panel on the older laptop. There is also a new addition, a 3K IPS panel.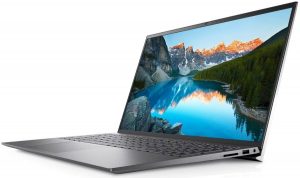 In terms of hardware, the Tiger Lake H35-series processors are replaced by the new Alder Lake P-series, which lowers the TDP of the chips slightly, but the increase in the number of cores and threads should've been sufficient enough to result in more performance.
The H35 CPUs were notoriously difficult when it came to performing, with the cooling being of utmost importance. There is also a new GPU onboard, as the MX 570 replaces the MX 450. The 570 comes with the same GA107 die that is found on the RTX 2050, RTX 3050, and RTX 3050 Ti, however, the power consumption has been kept to a minimum.
All Dell Inspiron 16 5620 configurations:
All Dell Inspiron 15 5510/5518 (TB4) configurations: