[Comparison] Dell Inspiron 15 5515 vs Inspiron 15 5505 – what are the differences?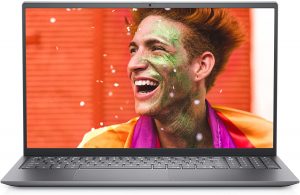 The entire Dell Inspiron lineup finally found a purpose. Dell was quick to come up with an identity for these devices, which now are marketed towards people who work from home.
Working from home has become the reality for a lot of people during this year and last year. The Inspiron 15 5515 hasn't changed much from its predecessor, the Inspiron 15 5505, but there are still some small changes here and there that need a mention.
Full Specs: Dell Inspiron 15 5515 / Inspiron 15 5505
The laptop reuses the older design, which, to be fair, holds up pretty well in 2021. The lid is made out of aluminum, while the rest of the body uses plastic. There is also a hinge mechanism that lifts up the back of the laptop, giving you a more comfortable angle for typing, along with more room for the fans to breathe. In terms of weight and height, the new laptop is noticeably lighter, shaving off around 80 grams, while keeping the same height.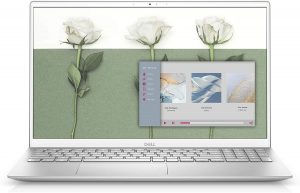 The display has also remained the same, with both laptops using an identical 15.6-inch Full HD IPS panel. The bezels on both laptops are quite thin, giving the laptop a more modern feel.
Lastly, the laptop uses "new" hardware from AMD. The new laptop is powered by several Ryzen 5000 U-series chips. The thing with these exact CPUs is that they use the older Zen 2 architecture, that is found inside the Ryzen 4000 U-series processors, so you're only getting a bump in the clock speed and some more cache. Still, the processors are decently powerful and can handle medium to heavy tasks, without any major issues.
Dimensions
356.06 x 228.90 x 14.59 ~ 17.99 mm (14.02" x 9.01" x 0.57")
Price
Starting at $740.00
Dimensions
356.1 x 234.5 x 17.9 mm (14.02" x 9.23" x 0.70")
Price
Starting at $618.00
All Dell Inspiron 15 5515 configurations:
All Dell Inspiron 15 5505 configurations: