[Comparison] Dell Inspiron 14 7415 (2-in-1) vs Insprion 14 7405 (2-in-1) – what are the differences?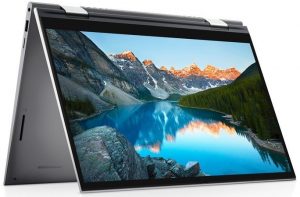 Business convertibles have been getting very very hot. Dell found the renovation of their Inspiron lineup the perfect time to jump in too, as they introduced the Inspiron 14 7415 (2-in-1). This is a device with premium build quality and performance to match. It is stylish and lightweight enough, to be your next business buddy. Today we are here to compare it to its predecessor to see what are the differences and if the new one is worth the extra $$$.
Starting from the design, the body seems to be made from metal, which is the norm in the world of convertibles, as they are seen as more high-end devices. This is great, as 2-in-1 laptops are more prone to damage, due to their super flexible nature. The laptops are also the same in the way that their lids implement a feature similar to ASUS's ErgoLift, which props up the base just a tad so that the fans have more room to breathe, as well as to give a more comfortable angle to type on. When it comes to weight and height, the new laptop has improved, weighing nearly 100 grams less, while maintaining the same height of 17.9 mm.
Display-wise, both the old and the new device have, on paper, an identical 14-inch screen with Full HD resolution and an IPS panel. As many IPS panels do, this one should have comfortable viewing angles that are paired with high maximum brightness and a good contrast ratio. IPS panels are by far, the best for general use, as they have many great features that the general consumer will love.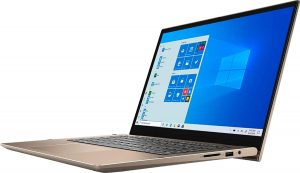 Lastly, we have to mention the specs. Here, contrasting the other Inspiron laptops, which use Intel chips, Dell has chosen the new 5000 U-series CPUs from AMD. These processors are new, but only in name, as they have many of the same features as the older ones that are found in the Inspiron 14 7405 2-in-1. They also are built using the same Zen 2 architecture, whilst Zen 3 is already available. However, the "new" processors have some improvements made to them mainly the higher clock speeds and more L3 cache. To take care of the graphics, Dell has employed the Radeon RX Vega iGPU solutions from AMD. You get either the Vega 6 or Vega 7, when you pick the Ryzen 5 or Ryzen 7 CPU, respectively.

All Dell Inspiron 14 7415 (2-in-1) configurations:
All Dell Inspiron 14 7405 (2-in-1) configurations: