[Comparison] Dell Inspiron 14 5415 vs Inspiron 14 5405 – what are the differences?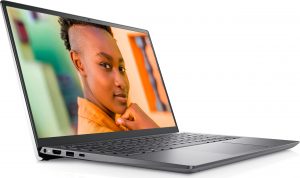 The Inspiron series has been reimagined as a "work from home" laptop lineup, however, most of the time, this isn't needed, as most regular laptops will work just fine.
That is why we will look at them as regular business laptops and not anything more. Today we have the Inspiron 14 5415, which packs powerful hardware in a small body. We will be comparing it against its predecessor, the Inspiron 14 5405, to see what are the differences.
Full Specs: Dell Inspiron 14 5415 / Inspiron 14 5405 
Starting on the outside, we see similar designs from both laptops. We see the same rounded off the rear end, which also works as a lever, lifting the base of the devices, so that the cooling has more room to work with. The bezels are pretty thin on both laptops, which is a good thing.
We can see a change in the keyboards, as the new laptop uses an island setup, where a separation between the base and the keyboard is clearly visible. In terms of weight and height, the new device is 40 grams heavier, while keeping the same profile.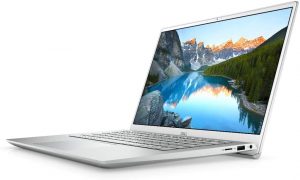 The display has stayed the same. Both laptops use a 14-inch Full HD IPS panel. Lastly, the new machine brings new hardware, but it is awfully similar to the specs of the older notebook.
Both devices feature Zen 2-based CPUs. For the 2021 year, AMD released the new 5000U series GPUs, some of which are rebranded 4000U-series units, which of course come with some improvements, including more cache, a higher clock speed, and Simultaneous Multithreading.
Dimensions
321.27 x 212.80 x 17.02 - 17.99 mm (12.65" x 8.38" x 0.67")
Dimensions
321.3 x 216.2 x 16.7~17.9 mm (12.65" x 8.51" x 0.66")
All Dell Inspiron 14 5415 configurations:
All Dell Inspiron 14 5405 configurations: