[Comparison] Dell Inspiron 14 5410 and 15 5510 vs Inspiron 14 5402 / 5409 and 15 5502 / 5509- what are the differences?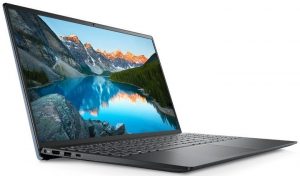 It seems that more and more flagship laptops are starting to adopt the smaller form factors. Where previously premium devices were in the 15 and 17-inch category, they are now mainly in the 13.3 and 14-inch one. This is mainly due to technology progressing that further so that new and powerful hardware got small enough and can finally fit in a portable body and the appropriate cooling to make it a complete package.
The laptops that we will talk about today are the Dell Inspiron 14 5410 and the Inspiron 15 5510, which have been redesigned from the ground up, to make them more appropriate for working from home. And what better way to talk about them than to compare them to their predecessors, which still have a lot to offer when it comes to the specs. These are also very affordable devices, which shart at US$440 and US$550, for the Inspiron 14 and 15, respectively.
Starting off from their design, the laptops come in with a stylistically similar package. Both of them share the same build materials, which haven't been specified by Dell, but if we had to make a shot in the dark, we would say that it has a plastic body and a lid from metal at best. This has been the predominant way to make a laptop for a while, and the fact that it is still here speaks for itself. The metal lid gives the consumer just enough of a premium feel so that he forgets about the rest. The build quality should be top-notch as well, as many plastics are now quite durable. all laptops come with a hinge that lifts up the base to give the cooling more room to breathe.
When it comes to the display options, all laptops have very similar panels, which only differ in their size The Inspiron 14 gets a 14-inch panel, while the Inspiron 15 bumps that up to 15.6 inches. All screens have a Full HD resolution and use IPS technology. IPS panels have good viewing angles, get bright enough, and have decent color reproduction: everything that you would ever need from a laptop in this price range.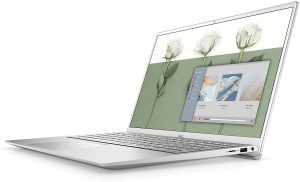 The specs are also very similar. Both the new and the old laptops come with processors made using the new Tiger Lake architecture from Intel. There are a few changes, however. In the new devices, you get new Tiger Lake processors, which are part of the H-series. They are different, in the way that they have a higher TDP, which should let them reach higher clock speeds. For that, you need adequate cooling, however, so let's hope Dell has done its homework.
When it comes to graphics, most of the time your laptop will come powered by the Iris Xe Graphics G4 or G7, which are Intel's IGPU solutions. They are quite powerful and can definitely hold their own, even against some discrete GPUs. The MX450 is also available if you want even more graphics performance.

All Dell Inspiron 14 5410 configurations:
All Dell Inspiron 14 5402/09 configurations:
All Dell Inspiron 15 5510 configurations:
All Dell Inspiron 15 5502/09 configurations: