[Comparison] Dell Inspiron 13 5301 vs Dell Inspiron 13 5391 – what are the differences?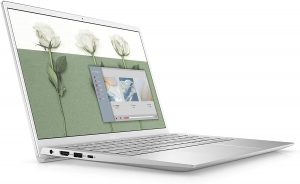 As with many devices, the Dell Inspiron 13 5391 got updated for the 2021 model year. The new device is called the Inspiron 13 5301, and it has many upgrades in regards to the internals, while other parts have stayed the same. To draw a better picture for you, today we will talk about what is new and what is different on these two devices and if the new one will be worth the new price tag that comes attached to it.
The design has been revamped for 2021, in a good way, in our opinion. While it probably retains the same materials, the new lid which props up the base of the device is both great for comfort while typing as well as improve the cooling of the laptop, giving the fans more room to breathe. The weight has increased a tiny bit, but nothing significant, while the height has been reduced by a millimeter, which is again not that significant.
For the display, the laptop retains the same 13.3-inch Full HD IPS screen, which should be okay for general use, like watching movies and browsing the web, but we don't believe that the color representation and coverage will be good enough for professional use, but hey, if Dell can surprise us, that can only bode well for them.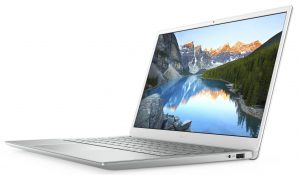 Lastly, in the specs department, we see quite the improvement, due to the new laptop replacing the older Comet Lake chips with the new Tiger Lake CPUs, which are much better, both in terms of performance and in power-efficiency. For the graphics, there is an improvement as well, with the Iris Xe Graphics taking the place of the Intel UHD Graphics that was previously there. If that is not enough for you, however, there is the option for an NVIDIA MX350, which replaces the previously available MX250 from.

All Dell Inspiron 13 5301 configurations:
All Dell Inspiron 13 5391 configurations: