[Comparison] Dell G5 15 (5510, Intel) vs G5 15 (5500, Intel) – what are the differences?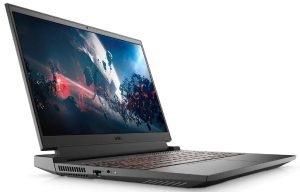 The budget gaming laptop section has been by far the most competitive part of the market. Budget is everything these days, as not everyone can shell out for a high-end device. Fortunately, Dell has just the device that many budget gamers can find interesting. The G5 15 has recently got a hardware refresh for 2021, and it has everything to at least be considered for your next device. That is why for today we will do a quick comparison between old and new, as we put the G5 15 (2021, Intel) variant against its predecessor, the G5 15 (5500, Intel).
In terms of design, both devices are very similar. They implement a plastic body and lid, which is common among budget and even mid-range gaming laptops. You shouldn't be worried about the build quality as Dell has shown in the past that they can make sturdy and inexpensive devices. The weight and thickness alone should provide enough rigidity. The new device is around 100 grams heavier and 3 mm thicker. The extra space is there for the newer hardware, which you'll find out more about below.
The display options are many, with as many as four displays being available. Dell has done something strange, as to introduce two Intel-powered variants of the laptop. The first one has two choices for a display, which vary in their refresh rate which is either 120Hz or 165Hz. Otherwise, they have the same diagonal of 15.6-inches and FHD resolution. The other Intel variant has three additional panels, which have either 60Hz, 144Hz, or 300Hz, meaning that it doesn't use the 165Hz option. It's all very complicated and it would have been better if they simply unified both laptops into one. The older devices have the same displays.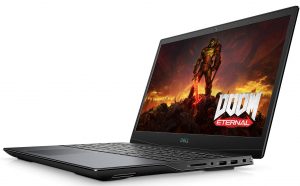 The specs are different between the two different Intel models, which are in turn identical to their predecessors. The laptops come powered by the Comet Lake H-based Core i5-10200H and 10300H, or the Core i7-10750H and 10870H. These CPUs are getting a year old now, but they are still great when it comes to gaming, which is presumably what you'll do with them.
The GPU situation is just as confusing. First of all, the RTX 3060 is available, and we would suggest going for it, as the other option of the GTX 1650 has been around for a while and you can definitely find a better value laptop with it. The RTX 3060 is here to replace the RTX 2060 and 2070 Max-Q.

All Dell G5 15 (5510, Th4) configurations:
All Dell G5 15 (5500, Th3) configurations:
All Dell G5 15 (5510) configurations:
All Dell G5 15 (5500) configurations: