[Comparison] Dell G15 5520 and G15 5520 (Th4) vs G15 5511 and G15 5511 (Th4) – what are the differences?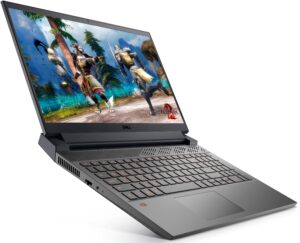 Dell's G-series gaming notebooks present valuable and powerful options for the budget gamer, who doesn't have the cache to spend for an Alienware, nor does he need to in most cases. The G15 series comes with powerful enough hardware for a laptop, allowing you to game at high resolutions and offering smooth framerates.
Dell unveiled the wraps off of its latest 2022 versions of the G15, which features new CPU hardware and decent graphics choices to supply decent gaming performance. We are comparing them against their predecessors, the 2021 models. We say versions and models, since Dell does the weird thing of bundling components together, thus limiting your overall options and essentially giving us four laptops total.
Full Specs: Dell G15 5520 / G15 5520 (Th4)
Full Specs: Dell G15 5511 / G15 5511 (Th4)
In terms of design, the new series is very similar to the old series, featuring a plastic body and lid. The base is still extended and has huge heat vents on the back, making the lid appear smaller and thinner. The new devices also weigh the same amount, with a weight of 2.81 kg, and share the same thickness of 25.33mm.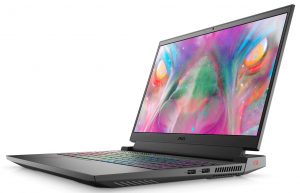 The display selection has been gutted, with only the Full HD 120 Hz panel remaining. The 165Hz and 360Hz options have been removed for some reason. The TH4 model has the former option, along with a QHD 240Hz display.
Lastly, hardware-wise, we have Alder Lake CPUs, which replace the Tiger Lake variants of the past. The GPU options remain the same with the addition of the RTX 3070 Ti. It is still very weird that Dell offers the Core i5-equipped laptops with only up to the RTX 3050 Ti, as we are sure it can handle the 3060 and maybe even the 3070 Ti, without bottlenecking, especially with the higher core count that is present.
Dimensions
357.26 x 272.11 x 26.9 mm (14.07" x 10.71" x 1.06")
Price
Starting at $749.00
Dimensions
357.26 x 272.11 x 21.32 - 25.33 mm (14.07" x 10.71" x 0.84")
Price
Starting at $1299.00
Dimensions
357.26 x 272.11 x 21.32 - 25.33 mm (14.07" x 10.71" x 0.84")
Price
Starting at $1199.99
Dimensions
357.26 x 272.11 x 21.32 - 25.33 mm (14.07" x 10.71" x 0.84")
Price
Starting at $1299.00
All Dell G15 5520 configurations:
All Dell G15 5520 (Th4) configurations:
All Dell G15 5511 configurations:
All Dell G15 5511 (Th4) configurations: