[Comparison] ASUS VivoBook 15 (F1500/X1500) vs VivoBook 15 F515 (X515 / S515 / M515 / D515) – what are the differences?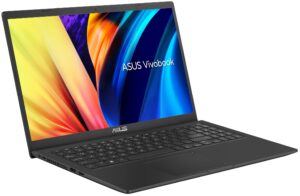 Budget notebooks are overlooked, while they shouldn't be, as they make up a large percentage of the market. These devices also don't need the latest CPUs and GPUs to sell well, which brings down the price even further.
The VivoBook brand from ASUS has always targeted students and people who are just diving into the laptop world and for that purpose, the VivoBook 15 is ideal. Today, however, we're here to compare it to its predecessor, to see what are the differences.
Full Specs: ASUS VivoBook 15 (F1500/X1500) / VivoBook 15 F515 (X515 / S515 / M515 / D515)
The laptops have slightly different designs. While they have a generally similar appearance, with an aluminum chassis that surrounds the entire device, the new laptop has a VivoBook logo on the back of the lid, while the older notebook relies on the good old centered ASUS logo. Both laptops come with an Ergolift mechanism that gives the cooling some more access to air. The keyboard layout is the same, and even the fingerprint reader is placed in the same upper right corner of the touchpad. In terms of dimensions, both laptops have the same weight of 1.80 kg and a profile of 19.9 mm.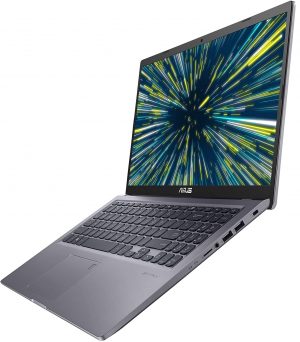 The laptops also share the same display selection, with two Full HD screens that come with either a TN or an IPS panel. If you're a seasoned laptop veteran, you'll know to skip the former, since they generally present worse colors, narrow viewing angles, and lower brightness. The older VivoBook also has a 768p IPS panel, which is missing on the 2022 model.
Hardware-wise, the VivoBook 15 F515 has one Comet Lake U-series CPU and two Tiger Lake U-series CPUs. Its successor brings a more powerful Tiger Lake U-series chip while giving you another option on the low end: the Pentium Gold 7505. In terms of graphics, the new notebook offers much more than the integrated offerings, bringing an MX 350 with a 25W TGP and 2GB of dedicated VRAM.
All ASUS VivoBook 15 (F1500/X1500) configurations:
All ASUS VivoBook 15 F515 (X515 / S515 / M515 / D515) configurations: