[Comparison] ASUS TUF Gaming F15 (FX507) and F17 (FX707) vs F15 (FX506) and F17 (FX706) – what are the differences?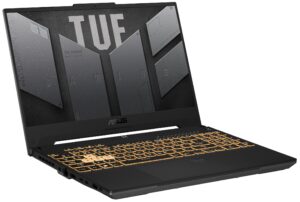 The TUF Gaming F15 and F17 from last year have served us well, offering a deep selection of CPU and GPU hardware, however, they are due for an upgrade.
With the new FX507 and FX707 models, we not only get a bump in performance thanks to Alder Lake but also access to the more powerful RTX 3070, which here comes with a 140W TDP.
Some design changes are in the mix as well, with a new TUF logo and some gimmicky new additions, which some of you will definitely like.
Full Specs: ASUS TUF Gaming F15 (FX507) / TUF Gaming F17 (FX507)
Full Specs: ASUS TUF Gaming F15 (FX506) / TUF Gaming F17 (FX706)
The 2021 laptops used the same design for two years in a row, and now we have a renovated exterior. On the back of the base, there is a status LED, with four total LEDs, which display certain stats, such as system load, storage load, battery life, etc. They are also shaped like a crosshair, which goes well with the TUF theme, which is very militaristic, with even its software being called the Armory Crate. The laptops have a new lid design, with a simple TUF logo in the middle or on the side and the reverse notch on top. The 15.6-inch version is now 60 grams lighter, while the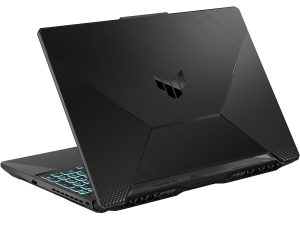 bigger laptop keeps the same weight.
The new F15 uses new displays with up to an FHD 300Hz panel or a QHD 165Hz panel. The F17 uses the same panel from last year.
Lastly, replacing the slew of TIger Lake-H CPUs are the Core i5-12500H and the Core i7-12700H, which bring more cores and more threads, which should equate to more power both on productivity tasks and gaming. In terms of graphics, we have the RTX 3050, RTX 3050 Ti, and RTX 3060 from last year, while adding a 140W version of the RTX 3070, which can push for high framerates in 1440p gaming, making use of that 165Hz QHD display.
All ASUS TUF Gaming F15 (FX507) configurations:
All ASUS TUF Gaming F17 (FX707) configurations:
All ASUS TUF Gaming F15 (FX506) configurations:
All ASUS TUF Gaming F17 (FX506) configurations: