[Comparison] ASUS TUF Gaming A15 (FA507) and A17 (FA707) vs A15 (FA506) and A17 (FA706) – what are the differences?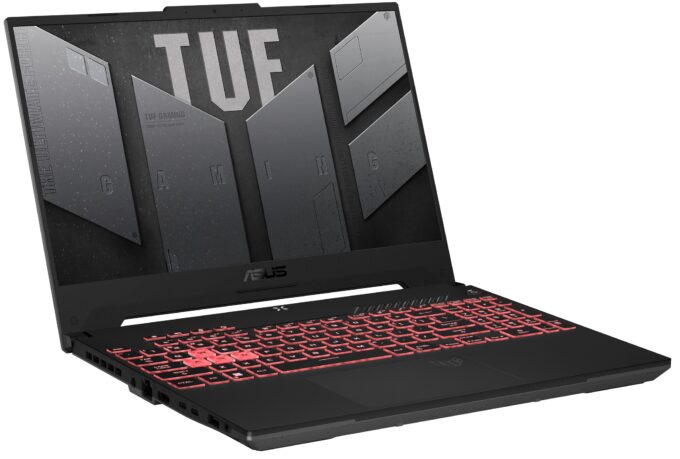 Visual changes, display changes, and hardware changes can all be used to describe the new TUF Gaming A-series from ASUS when comparing them to their predecessors.
The 2022 models are different in every field, of which some will definitely be an improvement, while some are objective, depending on your own personal preferences.
Today we are comparing the two, to see what exactly is different, as well as to give you our opinion on these changes.
Full Specs: ASUS TUF Gaming A15 (FA507) / TUF Gaming A17 (FA707) / TUF Gaming A15 (FA506) / TUF Gaming A17 (FA706)
Starting with the outside, we have a very similar chassis that might even be the same, which we wouldn't mind. There are some additions, mainly the Status LEDs on the base, along with the new lid design, which is more minimal, including the new TUF logo. The base looks sleeker as well, with no brushed aluminum pattern, rather a more simplistic matte finish, which is uniform across the entire area of the base. The new A15 is 100 grams lighter, while the A17 retains the same weight of 2.60 kg.
The display selection has improved on the A15, offering a new FHD 300Hz panel which replaces the 240Hz on the FA506. The A17 FA707 gets only the FHD 144Hz display, which was the best option that you could get on the A17 FA507.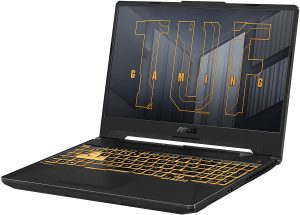 Lastly, we have to cover the hardware. The new 2022 laptops get the Zen 3+ Ryzen 6000H-series CPUs, with as of now only the Ryzen 7 6800H is available. The CPU uses the refined Zen 3+ architecture, while still bringing 8 cores and 16 threads. It should provide more performance, as is tradition with every new generation.
The thing that is more interesting is the RDNA 2 integrated graphics, which are supposed to be as powerful as entry-level GTX laptop models from NVIDIA. This could totally revolutionize entry-level mobile gaming, with an APU being everything you need. The discrete GPU options remain the same, with the addition of the RTX 3070 Ti.
The laptops also come with DDR5 RAM, which is amazing, especially for the iGPU, which really takes advantage of fast RAM.
All ASUS TUF Gaming A15 (FA507) configurations:
All ASUS TUF Gaming A17 (FA707) configurations:
All ASUS TUF Gaming A15 (FA506) configurations:
All ASUS TUF Gaming A17 (FA706) configurations: