[Comparison] ASUS ROG Zephyrus S17 GX703 vs Zephyrus S17 GX701 – what are the differences?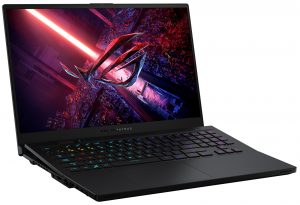 The Zephyrus S17 GX701 was an interesting device, which had generally poor ergonomics, due to the experimentation on ASUS's part. The notebook had its keyboard and touchpad stuck on the bottom part of the base, leaving a large area for cooling.
The follow-up device, the Zephyrus S17 GX703, improved a lot on that front, using a new pop-up system, which now lifts up the keyboard, instead of lifting the whole device from the bottom, which actually now improves the ergonimics.
Full Specs: ASUS ROG Zephyrus S17 GX703 / Zephyrus S17 GX701
The GX703 looks a lot more like a traditional laptop, while still keeping the engineering ingenuity. It has switched the prop-up mechanism to be under the keyboard, which now has a more standard position. Lifting it up gives the cooling more air and actually improves the ergonomics. The new device also weighs around 40 grams less, while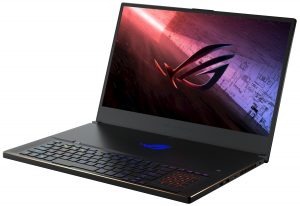 being around 1.2 mm thicker.
The new laptop has an entirely new display selection. Instead of choosing between two FHD IPS panels, with either 144Hz or 300Hz refresh rate, you now can pick from a 4K IPS 120Hz display or a QHD 165Hz IPS display.
Specs-wise, you get Tiger Lake H and RTX Ampere, which replace the Comet Lake H and RTX Turing chips. You can also get the new laptop with a Core i9 processor, while previously you could only get it with up to a Core i7.

All ASUS ROG Zephyrus S17 GX703 configurations:
All ASUS ROG Zephyrus S17 GX701 configurations: