[Comparison] ASUS ROG Zephyrus M16 (GU603) vs Zephyrus M15 GU502 – what are the differences?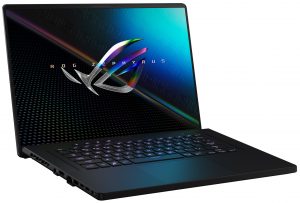 ASUS's Zephyrus notebooks are by far their most innovative ones in the gaming segment. They started the dual-screen trend, which no other manufacturer has tried to adopt, despite there being obvious benefits, both in the usability and cooling aspects.
Today we have two notebooks, which don't have several screens but are still part of the Zephyrus lineup. The Zephyrus M16 brings powerful hardware in a compact body, but so did its predecessor, the M15, so today we are comparing the two to see what are the differences?
Full Specs: ASUS ROG Zephyrus M16 (GU603) / Zephyrus M15 (GU502)
The design has some considerable changes, with the overall shape staying the same. You get a flat laptop with sharp edges and rounded corners. The brushed aluminum look on the lid is swapped in favor of an AniMe Matrix, which can display a pixelated image on the back of the lid. The laptop is also less branded, with the ROG logo being smaller and more elegant. Overall, you wouldn't guess that this is a gaming laptop if you look at its design. The base has seen some changes as well with the keyboard ow being leveled with the entire base, instead of the island approach on the older notebook. The speaker grills are moved to the sides, instead of the top. The new laptop keeps the same weight of 1,90 kg while being around 3 mm thicker.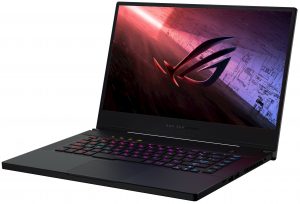 The laptop has gone through some modernization, in terms of display. It now offers 16-inch, 16:10 displays with either FHD+ or QHD+ resolution and either 144Hz or 165Hz refresh rate. They replace the 15.6-inch Full HD and 4K panels on the M15.
Lastly, for the specs, the new laptop packs the power of Tiger Lake H and RTX Ampere, replacing the older Comet Lake H and RTX 2000-series chips.
Dimensions
355 x 243 x 19.9 mm (13.98" x 9.57" x 0.78")
Price
Starting at $1349.00
Dimensions
360 x 252 x 18.9 mm (14.17" x 9.92" x 0.74")
Price
Starting at $1769.00
All ASUS ROG Zephyrus M16 (GU603) configurations:
All ASUS ROG Zephyrus M15 (GU502) configurations: