[Comparison] ASUS ROG Zephyrus Duo 16 (GX650) vs Zephyrus Duo 15 SE (GX551) – what are the differences?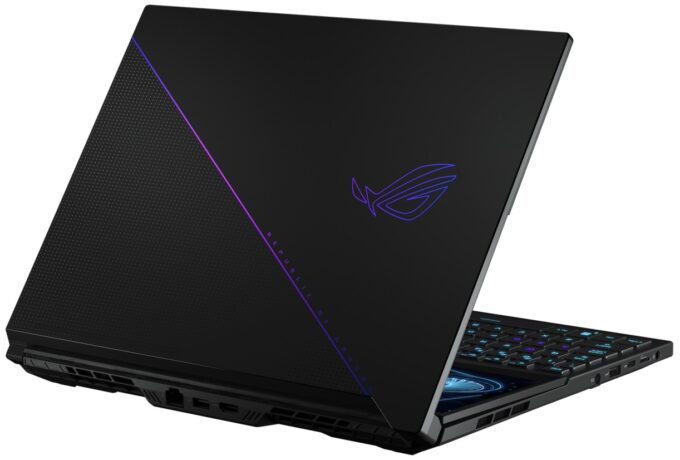 The Zephyrus Duo 15 SE was a hit when it first stumbled onto the market, bringing an ingenious approach to cooling and productivity. It wasn't without its shortcomings, like the lack of no wrist support, but ASUS has done their part in providing a palm rest inside the box.
Now, it's time for the Taiwanese brand to refine it some more and it will become a staple member of the ROG family. This is where the new Zephyrus Duo 16 comes in, which replaces the Duo 15 SE.
Today we are comparing the two, to see what are the differences.
Full Specs: ASUS ROG Zephyrus Duo 16 (GX650) / Zephyrus Duo 15 SE (GX551)
The laptop generally keeps its design from last year, but there are some changes, which don't really affect the build quality or durability. The device is still made from metal, but the lid now has a light-up ROG logo, and an RGB strip, which splits the lid in two. There are also some changes on the sides, with the heat vents now having larger openings. In terms of weight and height, the new laptop is just 20 grams heavier and is 0.4 mm thinner.
The displays are now also different, with the new Duo 16 using 16-inch panels with a 16:10 aspect ratio. This is better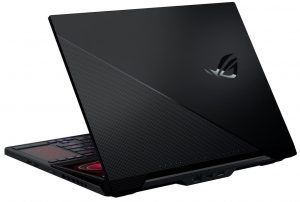 for productivity and is quickly becoming the norm in a lot of devices. Ther is an FHD+ 240Hz display, a QHD+ 165Hz display, and a 4K UHD+ 120Hz display. The panels also come with 100% sRGB or 100% DCI-P3 coverage. The secondary ScreenPad Plus also gets a new opening mechanism, which has a smoother operation and has less room for error.
In terms of processors, the bunch of Zen 3 Ryzen 5000H-series CPUs is replaced by a single Zen 3+ chip. The Ryzen 9 6980HX comes with 8 cores, 16 threads, and a boost speed of 5.00GHz. The CPU also comes with a pretty powerful iGPU, which uses the RDNA 2 architecture and has 12 compute units. For discrete graphics, you have the same options from the Duo 15 SE with the addition of the new GeForce RTX 3070 Ti and RTX 3080 Ti.
All ASUS ROG Zephyrus Duo 16 (GX650) configurations:
All ASUS ROG Zephyrus Duo 15 SE (GX551) configurations: