[Comparison] ASUS ROG Strix G15 G513 (2022) and G17 G713 (2022) vs ROG Strix G15 G513 and G17 G713 – what are the differences?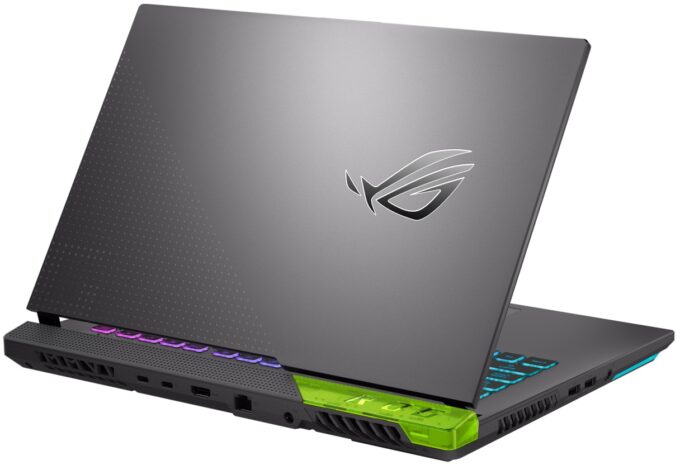 The Strix G-series are fantastic mid-range gaming laptops that aren't perfect, but the overall package that you're getting is more than enough for a great gaming experience. Of course, there are laptops with better keyboards or different designs, but the latter is subjective and different to anybody, so you can only give your personal opinion on the matter. The truth is that ASUS is a massive brand in gaming, so of course, their laptops would sell well.
This also means that they have a large userbase, which can be vocal when something isn't right, allowing them to right the ship, so to speak if an issue emerges. With the new 2022 G-series, ASUS is renovating the design a little bit, adding new touches and removing some old ones. We also have a healthy performance increase thanks to new hardware from AMD and NVIDIA.
Today we are comparing the new ROG Strix G-series against their predecessors to see what are the differences?
Full Specs: ASUS ROG Strix G15 G513 (2022) / ROG Strix G17 G713 (2022) / ROG Strix G15 G513 / ROG Strix G17 G713
As we said above, there are some tweaks to the design. The pattern from last year with the triangles, squares, and circles has jumped ship from the old laptop to the new. The ROG logo on the lid also now lights up with RGB. The same pattern is found on the front. The keyboard on the new laptops loses the highlighted WASD keys. ASUS also offers a lot more options for the ROG shroud, like green and pink. The weight and height stay the same.
The displays selection has been reduced, with both laptops offering an FHD 360Hz IPS panel and a QHD IPS panel with a 165Hz refresh rate for the G15 and 240Hz for the G17. Previously, the panels only went up to 300Hz and had a lower 144Hz option, which is now gone.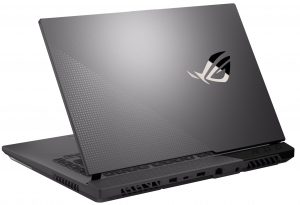 For hardware, the Ryzen 5000H-series is replaced by the Ryzen 6000H-series, which uses the updated Zen 3+. This isn't a completely new architecture but still introduced some improvements, like a smaller die size, which means more transistors, along with more powerful RDNA 2 integrated graphics, the same type that are used in the Steam Deck, which is a fresh device for handheld gaming.
Of course, these laptops don't rely on the iGPU, giving you the option to choose between the RTX 3070 Ti and RTX 3080 Ti, which are the dream for both gaming and productivity. The previous models did have a lot more GPU options, but we are sure these new ones will still receive as much as possible, with given time.
All ASUS ROG Strix G15 G513 (2022) configurations:
All ASUS ROG Strix G17 G713 (2022) configurations:
All ASUS ROG Strix G15 G513 configurations:
All ASUS ROG Strix G17 G713 configurations: