[Comparison] Apple MacBook Pro 14 (Late 2021) vs MacBook Pro 13 (M1) – what are the differences?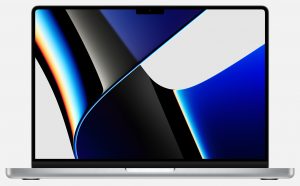 The new MacBooks are here and they are as striking and as polarizing as ever. In the case of the new MacBook Pro 14, this means a total revamp, both visually and on the inside.
The most recent MacBook previously was the Pro 13, which was the first laptop with the new Apple M1 chip. Now, we get quite the upgrade with the M1 Pro and M1 Max, which show a lot of promise both in the CPU and GPU departments.
As for today, we are comparing the MacBook Pro 14 (Late 2021) against the MacBook Pro 13 (M1).
Full Specs: Apple MacBook Pro (Late 2021) / MacBook Pro 13 (M1)
Starting on the outside, we can see the many visual changes. The bezels are now slimmer with the top one housing a notch, which doesn't even have FaceID hardware. Apple may have done this to prepare its consumers and let them get familiar with the new design while adding functionality to it next year. The body also looks flatter now, and has sharper corners and edges, but not too sharp as to be uncomfortable.
The base has some changes to it as well. The Touch Bar is gone, being replaced by a row of function keys, while the whole keyboard is replaced with a Magic unit. The grills on the sides remain the same, featuring the 6-speaker sound setup. In terms of dimensions, the Pro 14 is 200 grams heavier, while having the same profile.
Next is the display selection. The Pro 14 model features a 14.2-inch Liquid Retina display with a resolution of 3024 x 1964p and a 120Hz refresh rate. This is quite an improvement from the Pro 13 which came with a 13.3-inch QHD+ IPS display. The new panel uses MiniLED technology, which gives off better colors and a 1 000 000:1 contrast ratio. As this is a MacBook color coverage and accuracy are important, so the display has 100% DCI-P3 coverage and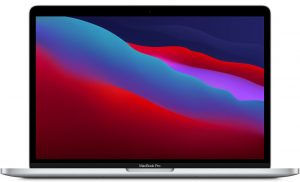 TrueTone support.
Lastly, we have the specs. The Pro 13 comes with the Apple M1, which is the company's first SoC to be used in a laptop. It brought amazing performance to the table, albeit we all knew it could do more. This is where the M1 Pro and M1 Max come in, which are be found in the MacBook Pro 14.
They come with up to a 10-core CPU and up to a 32-core GPU, which should be up there with the best that Intel and AMD can put on the market. The new processors also come with a new and improved 16-core Neural engine, which is there for AI and machine learning tasks.
All Apple MacBook Pro 14 (Late 2021) configurations:
All Apple MacBook Pro 13 (M1) configurations: