[Comparison] AMD Ryzen 9 5900HX vs Ryzen 7 5800H – the Ryzen 9 doesn't offer enough performance to justify it over the less expensive Ryzen 7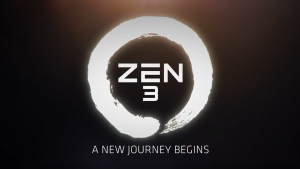 Back in January when many manufacturers revealed their AMD-powered gaming laptops, we were left to wonder how good these new processors will be. Now that we have most of them, we have performed our own tests and are comfortable sharing them, so you can make the right choice for yourself.
For today we have the biggest dog in the park when it comes to AMD processors, and maybe to the whole mobile CPU world as a whole, the Ryzen 9 5900HX. To challenge it, we have selected the Ryzen 7 5800H, which while being lower on the food chain, can still surprise you and punch above its weight.
Today we are comparing the Ryzen 9 5900HX against the Ryzen 7 5800H.
You can check out our Top Laptop CPU Ranking, where you can find the best processors for laptops.
You can learn more about both CPUs here: Ryzen 9 5900HX / Ryzen 7 5800H

Specs table
CPU benchmarks
When it came to our 3D Rendering benchmark with Cinebench 20, the Ryzen 9 was the better performer, having a 1.6% higher score. In the second test, which was with Adobe Photoshop, the Ryzen 9 was once again faster, finishing the benchmark with a 0.2 seconds lead.
Results are from the Cinebench R23 CPU test (the higher the score, the better)
Results are from our Photoshop benchmark test (the lower the score, the better)
Conclusion
Although the Ryzen 9 5900HX is the better performing CPU, it didn't have that much better scores to justify its premium price tag that it charges. It was 1.6% faster in Cinebench 20 and 0.2 seconds quicker in Adobe Photoshop. The Ryzen 7 5800H, however, is the better CPU when it comes to value, and laptops with it tend to be some of the best when price/performance ratio gets mentioned.

All laptops with the Ryzen 9 5900HX:
All laptops with the Ryzen 7 5800H: