[Comparison] AMD Ryzen 9 5900HX vs Ryzen 7 4800H – the Ryzen 9 shows no signs of stopping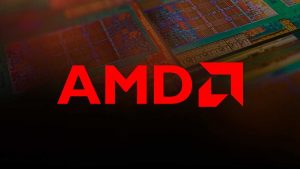 The Ryzen 9 5900HX has been dominating every comparison that we've done with it and we believe that the bloodshed will continue. The only CPU that was able to compete with and come anywhere close to topple it was the Ryzen 7 5800H. For today we have the predecessor of the 5800H, the 4800H, and it gets the tough job of presenting enough of a challenge to the Ryzen 9 so that this comparison isn't a complete stomp. While it has a lower clock speed, cache, and uses the older Zen 2 architecture, we have seen older CPUs punch above their weight and surprise us out of nowhere.
Today we are comparing the Ryzen 9 5900HX against the Ryzen 7 4800H.
You can check out our Top Laptop CPU Ranking, where you can find the best processors for laptops.
You can learn more about both CPUs here: Ryzen 9 5900HX / Ryzen 7 4800H

Specs table
CPU benchmarks
The Ryzen 9 5900HX is continuing on with the domination, as it performs 20% better than the Ryzen 7 4800H in the 3D Rendering benchmark with Cinebench 20. As for the Photoshop test, the Ryzen 9 was better once again, as it finished the benchmark faster and had a 0.9 seconds lead.
Results are from the Cinebench 20 CPU test (the higher the score, the better)
Results are from our Photoshop benchmark test (the lower the score, the better)
Conclusion
The Ryzen 9 5900HX looks to be a train that shows no signs of stopping. Intel would have to bring some pretty heavy guns, to even come close to beating it. As for today's comparison, the Ryzen 9 scored 20% higher than the older Ryzen 7 in Cinebench 20 and was 0.9 seconds faster in Adobe Photoshop. With that said, the Ryzen 7 4800H is still a fantastic CPU, and laptops with it will only get cheaper and more accessible. The performance that it offers for the price that it charges is just second to none.

All laptops with the Ryzen 9 5900HX:
All laptops with the Ryzen 7 4800H: