[Comparison] AMD Ryzen 9 5900HX vs Intel Core i7-10750H – the Ryzen 9 shows 62% higher performance in Cinebench and has a one-second lead in Photoshop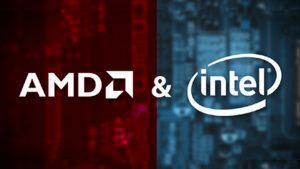 As the Ryzen 9 5900HX is now readily available, mostly in high-end gaming rigs, we want to give you the best possible analysis of the CPU's performance. This means comparing it against other processors of its caliber, as well as chips that are less and more powerful than it, to correctly assess the power of this new Ryzen CPU.
Today we have the Core i7-10750H, which is one of the most popular laptop processors. While it is getting a year old now, it is still a beast for gaming and does a great job at productivity, and can handle heavy workloads. Is it enough to beat the new hotshot that has entered the scene, or will the Ryzen 9 5900HX become the new most powerful mobile processor?
Today we are comparing the Ryzen 9 5900HX against the Core i7-10750H.
You can check out our Top Laptop CPU Ranking, where you can find the best processors for laptops.
You can learn more about both CPUs here: AMD Ryzen 9 5900HX / Intel Core i7-10750H

Specs table
| | AMD Ryzen 9 5900HX | Intel Core i7-10750H |
| --- | --- | --- |
| Architecture | Zen 3 | Comet Lake H |
| Lithography | 7 nm | 14 nm |
| Cores / Threads | 8 / 16 | 6 / 12 |
| Base / Max frequency | 3.30 – 4.60GHz | 2.60 – 5.00GHz |
| TDP | 45W | 45W |
| Cache | 20 MB | 12 MB |
| Memory type | DDR4-3200MHz, LPDDR4x-4266MHz | DDR4-2933MHz |
| Integrated graphics | AMD Radeon RX Vega 8 (R4000/5000, 35/45W) | Intel UHD Graphics 630 |
CPU benchmarks
In the 3D Rendering benchmark with Cinebench 20, the Ryzen 9 5900HX scored 62% higher than the Core i7-10750H, which is quite the destruction. Moving over to the 2D Rendering benchmark with Photoshop, the Ryzen was faster, once again, this time having a lead of more than a second.
Results are from the Cinebench 20 CPU test (the higher the score, the better)
Results are from our Photoshop benchmark test (the lower the score, the better)
Conclusion
To summarize, the Ryzen 9 5900HX completely demolished the Core i7-10750H, especially in 3D Rendering, where it had a 62% higher score. The Adobe Photoshop benchmark is where Intel CPU showed some promise, and while is still lost, it was one second slower, which considering the extra cash that the Ryzen CPU costs, we feel like the Core i7 might be a better value for money if you mainly use your laptop for image editing or 2D vector art.

All laptops with the AMD Ryzen 9 5900HX:
All laptops with the Intel Core i7-10750H: