[Comparison] AMD Ryzen 7 6800HS vs AMD Ryzen 7 6800H – how much is 10W in terms of performance?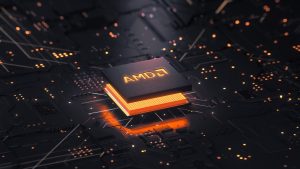 There is a place between the bulky gaming device and the thin office notebook, which has been in need of proper hardware allocation. AMD has done pretty well in that regard, with their HS CPUs performing well, while not heating up out of the ordinary and delivering good enough battery life.
Laptops like the TUF Dash F15 and the Zephyrus G-series from ASUS are ideal candidates for these SKUs, having slimmer bodies and chasing that sub 2.00 kg weight. Let's see how much you're losing in terms of processing power when you decide to switch from a bulkier gaming laptop to some of the more modern thin & light variants.
Today we are comparing the AMD Ryzen 7 6800HS against the Ryzen 7 6800H.
You can find more information about both CPUs here: AMD Ryzen 7 6800HS / Ryzen 7 6800H

Specs table
AMD Ryzen 7 6800HS
AMD Ryzen 7 6800H
Architecture
Zen 3+
Zen 3+
Cores / Threads
8/16
8/16
Clock Speeds – Base/Boost
3.20 – 4.70GHz
3.20 – 4.70GHz
Cache
20MB
20MB
Lithography
6nm
6nm
TDP
35W
45W
Memory type
DDR5-4800MHz
LPDDR5-6400MHz
 DDR5-4800MHz
LPDDR5-6400MHz
Integrated GPU
AMD Radeon RX 680M
AMD Radeon RX 680M
CPU benchmarks
There's hardly any difference between the H-series CPU and the HS-series CPU. The 45W CPU is only 2% quicker in Cinebench 20. Our other benchmark uses Adobe Photoshop and here the 35W chip is quicker, by nearly 0.2 seconds.
Results are from the Cinebench R23 CPU test (the higher the score, the better)
Results are from our Photoshop benchmark test (the lower the score, the better)
Conclusion
So, it turns out that the extra 10W doesn't contribute to a lot of performance. What is more, the 6800HS is also quicker in Photoshop, albeit the difference is negligible. However, when it comes to gaming, larger notebooks with more cooling capacity will be able to fit higher-powered GPUs with high TGPs, which undoubtedly leads to a better gaming experience. Then again, saving weight is important to a lot of people, and these laptops are becoming increasingly stylish, so there's definitely a place for them on the market.

All laptops with the AMD Ryzen 7 6800HS:
All Laptops with the AMD Ryzen 7 6800H: