[Comparison] AMD Ryzen 7 6800HS vs AMD Ryzen 7 5800HS – good incremental improvement over last year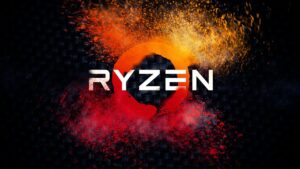 Efficiency is something that AMD has been known for in the last couple of years. Gone are the years of the old Bulldozer cores which drew power like crazy and didn't perform optimally.
Now, even the high-powered H-series deliver pretty good battery life, resulting in gaming and productivity laptops that can last through a day of work. However, we also have the HS-series, which shaves off 10W of the TDP, which lowers the cooling needs, something ideal for more compact laptops, that still want to perform when it matters.
Today we are comparing the Ryzen 7 6800HS against the Ryzen 7 5800HS.
You can find more information about both CPUs here: AMD Ryzen 7 6800HS / Ryzen 7 5800HS

Specs table
AMD Ryzen 7 6800HS
AMD Ryzen 7 5800HS
Architecture
Zen 3+
Zen 3
Cores / Threads
8/16
8/16
Clock Speeds – Base/Boost
3.20 – 4.70GHz
2.80 – 4.40GHz
Cache
20MB
20MB
Lithography
6nm
7nm
TDP
35W
35W
Memory type
DDR5-4800MHz
LPDDR5-6400MHz
DDR4-3200
LPDDR4x-4267MHz
Integrated GPU
AMD Radeon RX 680M
AMD Radeon RX Vega 8 (R4000/5000, 35/45W)
CPU benchmarks
The Zen 3+ architecture brings some sizeable improvements to the performance, but once again we see nothing groundbreaking. The Ryzen 7 6800HS scores 16% higher in Cinebench 20 and is nearly a second quicker in Photoshop.
Results are from the Cinebench R23 CPU test (the higher the score, the better)
Results are from our Photoshop benchmark test (the lower the score, the better)
Conclusion
The new Zen 3 CPUs are definitely worth considering, however, if you already have a decent device right now, we would advise either checking out Alder Lake and what they offer or waiting for the Zen 4 laptop SKUs, before committing to an upgrade. If you're looking for the best value, the 5000H and HS-series will be ideal, since prices will be going down, while performance is still top-notch.

All laptops with the AMD Ryzen 7 6800HS:
All Laptops with the AMD Ryzen 7 5800HS: