[Comparison] AMD Ryzen 7 6800H vs AMD Ryzen 9 5900HX – Zen 3+ is not that far ahead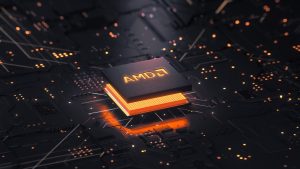 These CPUs might as well be the same. Coming with the same core and thread count, along with very close base and boost clock speeds, it will be really difficult to recommend one over the other.
The only lead on paper that the newer Zen 3+ chip has is with the new RDNA 2 integrated graphics, but with a CPU of this caliber, there's not a chance in hell that a laptop wouldn't bring a dedicated powerful GPU. Without further ado, let's see the performance difference between these two CPUs if there is even any.
Today we are comparing the Ryzen 7 6800H against the Ryzen 9 5900HX.
You can find more information about both CPUs here: AMD Ryzen 7 6800H / Ryzen 9 5900HX 

Specs table
AMD Ryzen 7 6800H
AMD Ryzen 9 5900HX
Architecture
Zen 3+
Zen 3
Cores / Threads
8/16
8/16
Clock Speeds – Base/Boost
3.20 – 4.70GHz
3.30 – 4.60GHz
Cache
20MB
20MB
Lithography
6nm
7nm
TDP
45W
45W
Memory type

DDR4–3200MHz,

LPDDR4x–4267MHz

DDR4-3200, LPDDR4x-4267MHz
Integrated GPU
AMD Radeon RX 680M
AMD Radeon RX Vega 8 (R4000/5000, 35/45W)
CPU benchmarks
Both CPUs are good performers, but the new Zen 3+ is inherently ahead due to its improved architecture, with a lead of 8% in Cinebench 20. The processors were even closer in Photoshop, with a difference of only 0.34 seconds.
Results are from the Cinebench R23 CPU test (the higher the score, the better)
Results are from our Photoshop benchmark test (the lower the score, the better)
Conclusion
With no major gaps in performance between the two chips, we can't necessarily recommend the Ryzen 7 6800H over the Ryzen 9 5900HX as you might not even necessarily feel the difference in real-life workloads. However, we don't think that the Zen 3+ project is a failure, as we still haven't explored the entirety of the lineup. The real gems in our opinion will be in the U-series, where the RDNA 2 integrated graphics and the power efficiency can be fully explored.

All laptops with the AMD Ryzen 7 6800H:
All Laptops with the AMD Ryzen 9 5900HX: