[Comparison] AMD Ryzen 7 5825U vs Ryzen 7 5800U – we are surprised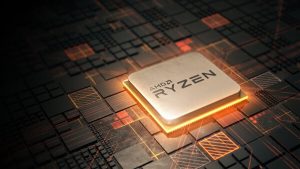 AMD is currently on their backfoot, however, that only means that they are preparing a big hit again their rivals in Blue. For now, their latest offerings are the Ryzen 5000U-series, which comes with three revamped CPUs, which shrink the dye from 7nm to 6nm and bring a slight increase to the clock speeds. Today we're here to find out how important all of that is, by putting the Ryzen 7 5825U against the Ryzen 7 5800U.
You can take a look at our Top Laptop CPU Ranking, where we showcase the best and the newest laptop processors.
You can find more information about both CPUs here: AMD Ryzen 7 5825U / Ryzen 7 5800U

Specs table
CPU benchmarks
Well well well, the old dog certainly doesn't want to give up, as the Ryzen 7 5800U scores 12% higher in Cinebench 20 and has a 0.3-second lead in Photoshop, which isn't a lot, but we really expected it to be the other way around.
Results are from the Cinebench R23 CPU test (the higher the score, the better)
Results are from our Photoshop benchmark test (the lower the score, the better)
Conclusion
While the older CPU does appear faster, we've only tested the Ryzen 7 5825U inside a single laptop, so there is more evidence still to be recorded. However, there really isn't a lot of difference between the chips, so you can safely pick between the two of them. You should also find a laptop that can properly harness the power of these chips while having the features that you want.

All laptops with the AMD Ryzen 7 5825U:
All laptops with the AMD Ryzen 7 5800U: