[Comparison] AMD Ryzen 7 5825U vs Ryzen 7 5700U – Clear leads, but are they enough?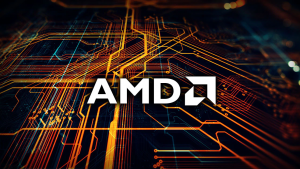 The Ryzen 5000-series has been AMD's shining light in 2021 and 2022, as the 6000-series seems to be coming a bit late. Despite being a year old, the CPUs provide great performance and efficiency. Today we have two Ryzen 5000U-series CPUs, which are more different than you would realize. The Ryzen 7 5825U has only recently been released, while the Ryzen 7 5700U uses the older Zen 2 architecture. Let's see how far apart they are performance-wise.
You can take a look at our Top Laptop CPU Ranking, where we showcase the best and the newest laptop processors.
You can find more information about both CPUs here: AMD Ryzen 7 5825U / Ryzen 7 5700U

Specs table
CPU benchmarks
The newer Ryzen 7 is quicker in 3D Rendering, scoring 10% higher in Cinebench 20. It's also a bit quicker in Photoshop, finishing the benchmark 1.2 seconds quicker.
Results are from the Cinebench R23 CPU test (the higher the score, the better)
Results are from our Photoshop benchmark test (the lower the score, the better)
Conclusion
The fact that a Zen 2 chip and a Zen 3 chip are that close in terms of performance shows why Intel is on top right now. AMD chose to incrementally improve the performance of their hardware, while Intel went balls to the wall with the 11th and 12th Gen, finally jumping over Team Red in terms of performance. If you can, get a laptop with a Ryzen 7 5825U, but you can also satisfy your commuting needs with the regular Ryzen 7 5800U.

All laptops with the AMD Ryzen 7 5825U:
All laptops with the AMD Ryzen 7 5700U: