[Comparison] AMD Ryzen 7 5825U vs Ryzen 5 5625U – New but old in some ways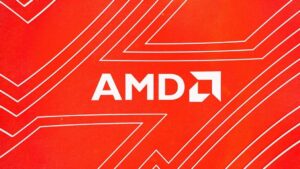 AMD is really hurting currently, with their Ryzen 6000-series currently being largely unavailable. While the H-series is out inside some selected gaming devices, there's no word on when the U-series is being released, which is where we're hoping AMD can be successful, so there's at least some part of the market that favors Team Red.
However, what AMD currently offers are three revamped Zen 3 chips, with a smaller 6nm process and a bump in clock speeds. What we have today are two of them, and we're putting them against each other.
You can take a look at our Top Laptop CPU Ranking, where we showcase the best and the newest laptop processors.
You can find more information about both CPUs here: AMD Ryzen 7 5825U / Ryzen 5 5625U

Specs table
CPU benchmarks
The Ryzen 7 CPU is comfortably ahead in 3D Rendering, scoring 21% higher. In Photoshop, the results, weirdly enough, are exactly the same.
Results are from the Cinebench R23 CPU test (the higher the score, the better)
Results are from our Photoshop benchmark test (the lower the score, the better)
Conclusion
The Ryzen 7 shows decent performance gains, which are to be expected. These CPUs, while utilizing older technology, still manage to be relevant against the increasing competition from Intel. However, we still wonder where the 6000U-series is, as Intel is getting closer and closer to Raptor Lake, and AMD surely doesn't want to get lapped by its main competitor.

All laptops with the AMD Ryzen 7 5825U:
All laptops with the AMD Ryzen 5 5625U: