[Comparison] AMD Ryzen 7 5800U vs Ryzen 7 5700U – there is an impostor among us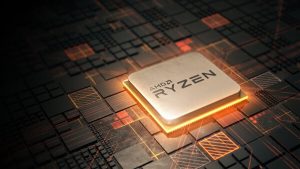 The 5800U has been highly coveted, with many people wanting a true 5000 U-series flagship CPU. As for now, we've had the Ryzen 7 5700U, which is a rebranded Ryzen 7 4800U from last year.
Today we are comparing the two, because they are very similar when you look at their specifications, featuring an 8/16 layout and similar base, and boost clock speeds. What the 5800U offers in spades, however, is more cache, which can come in handy, when the time comes for heavy workloads.
Here is our Top Laptop CPU Ranking, where you can check out the best performing processors.
Today we are comparing the AMD Ryzen 7 5800U against the Ryzen 7 5700U.
You can learn more about both CPUs here: AMD Ryzen 7 5800U / Ryzen 7 5700U

Specs table
CPU benchmarks
As many have expected, the Ryzen 7 5800U performed better in both 3D and 2D Rendering. The new processor scored 22% higher in Cinebench 20 and 1.2 seconds faster in the Photoshop benchmark.
Results are from the Cinebench R23 CPU test (the higher the score, the better)
Results are from our Photoshop benchmark test (the lower the score, the better)
Conclusion
The Ryzen 7 5800U is definitely the more powerful chip, with the Zen 3 architecture bringing more performance to the table. It should be your go-to choice if you have to pick between the two. However, you should also look at the pricing of laptops with this new CPU, as new products are always in high demand and thus more expensive. Look out for deals on any laptops, both with and without these two exact chips. HERE you can find our Top 100 Ranking for Best Gaming Laptop Deals.

All laptops with the AMD Ryzen 7 5800U:
All laptops with the AMD Ryzen 7 5700U: