[Comparison] AMD Ryzen 7 5800U vs Ryzen 5 5500U – We have a new #1 contender in the ULV space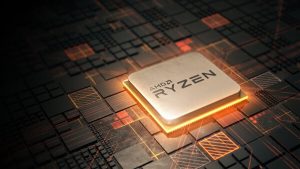 Processors are becoming quite powerful. Now, a 15W unit can output as much performance as a desktop model from previous generations. Today we will test two of these new 15W CPUs from AMD, which are part of the 5000U-series.
However, the Ryzen 5 5500U that we have here still uses the older Zen 2 architecture, along with its buddies, the Ryzen 3 5300U and the Ryzen 7 5700U. Despite the CPUs being from different price brackets, this comparison can serve as a good experiment about how much has the new architecture improved the ULV space.
Here is our Top Laptop CPU Ranking, where you can check out the best performing processors.
Today we are comparing the AMD Ryzen 7 5800U against the Ryzen 5 5500U.
You can learn more about both CPUs here: AMD Ryzen 7 5800U / Ryzen 5 5500U

Specs table
CPU benchmarks
Starting with the 3D Rendering benchmark with Cinebench 20, the Ryzen 7 5800U was ahead with a lead of about 41%. Moving over to the 2D Rendering test, the Ryzen 7 was faster again, being more than two seconds faster.
Results are from the Cinebench R23 CPU test (the higher the score, the better)
Results are from our Photoshop benchmark test (the lower the score, the better)
Conclusion
Unsurprisingly, the Ryzen 7 5800U was faster both in 3D and 2D Rendering, with huge leads in both. The level of performance that the Ryzen 7 offers is insane, being able to handle heavy workloads, while not consuming a lot of power, improving the battery life. The Ryzen 5 5500U, on the other hand, offers snappy performance while also being able to handle video rendering, albeit not on the level of the Ryzen 7 5800U or the H-series chips. If you just need a daily driver, the Ryzen 5 is a good CPU that can do a lot for the price that it is asking, while the Ryzen 7 does charge a premium for itself.

All laptops with the AMD Ryzen 7 5800U:
All laptops with the AMD Ryzen 5 5500U: