[Comparison] AMD Ryzen 7 5800H vs Intel Core i7-10870H – The Ryzen performs better in 3D Rendering but loses in Photoshop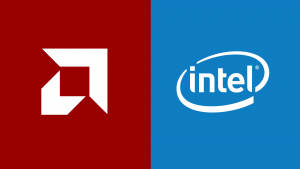 With the new Ryzen 5000-series processors hitting the market, we have to ask the question: "How good are they and where do they stand among other top CPUs?". Luckily, we are here to do just that by comparing the new hotshot, the Ryzen 7 5800H against a tried and true CPU competitor in the face of the Core i7-10870H.
Both processors share the same number of cores and threads while the Core i7 has a higher boost frequency. Let's see if this will have any effect on the outcome or will the new Ryzen CPU just get another win under its belt.
You can check out our Top Laptop CPU Ranking, where we have the top-performing mobile CPUs.
You can find more information about both CPUs here: AMD Ryzen 7 5800H / Intel Core i7-10870H

Specs table
CPU benchmarks
In the Cinebench 15 3D Rendering benchmark the Ryzen 7 5800H performed better 20% better, which is more than enough to call it a sizeable advantage and an absolute win. Where the Intel shined though, is in Photoshop, where it finished the benchmark 0.1 seconds faster than the Ryzen 7.
Results are from the Cinebench R23 CPU test (the higher the score, the better)
Results are from our Photoshop benchmark test (the lower the score, the better)
Conclusion
The Ryzen 7 is the overall winner in this comparison as the manner in which it won the 3D Rendering benchmark completely negates the way it lost in the Photoshop test. After all, the Ryzen 7 had a 20% higher score in Cinebench 15 and was just 0.1 seconds behind the Intel, making it the better choice between the two.

All laptops with the AMD Ryzen 7 5800H:
All laptops with the Intel Core i7-10870H: