[Comparison] AMD Ryzen 5 5600H vs Ryzen 7 5800H – The performance gap between the two is definitely here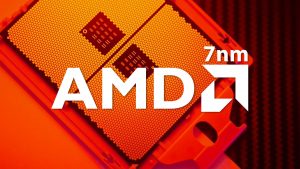 With the release of the new Zen 3-based Ryzen 5000 H-series, AMD fans and general performance and pc enthusiasts are ecstatic to see the new level of performance that these new chips can reach.
Mobile hardware has been getting increasingly more powerful, allowing for devices to get better and more portable. In order to see the performance gap between CPUs in this new generation, we are going to compare the Ryzen 5 5600H against the Ryzen 7 5800H.
Here is our Top Laptop CPU Ranking, where you can check out the best performing processors.
Today we are comparing the AMD Ryzen 5 5600H against the Ryzen 7 5800H.
You can learn more about both CPUs here: AMD Ryzen 5 5600H / Ryzen 7 5800H

Specs table
CPU benchmarks
Starting with the 3D Rendering benchmark with Cinebench 20, the Ryzen 7 5800H performed 42% faster. As for the 2D Rendering test with Photoshop, the Ryzen 7 was better once again, this time finishing the benchmark with a lead of 0.8 seconds.
Results are from the Cinebench R23 CPU test (the higher the score, the better)
Results are from our Photoshop benchmark test (the lower the score, the better)
Conclusion
These results were expected. Still, a performance gap of around 40% is definitely worth the extra cash that you'll spend if you decide to buy a Ryzen 7 5800H equipped device. However, we would advise looking at Intel's offerings as well, as their Tiger Lake H processors have been killing it, delivering great 2D and 3D Rendering performance.

All laptops with the AMD Ryzen 5 5600H:
All laptops with the AMD Ryzen 7 5800H: