[Comparison] AMD Ryzen 5 5600H vs Ryzen 7 4800H – Despite the loss, the Ryzen 5 performed admirably, especially in 2D Rendering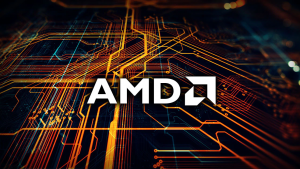 With the release of the Ryzen 5000 H-series, AMD fans got ecstatic, as Zen 3 is supposed to be the evolution of Zen 2, bringing an entirely new level of performance to the table.
To measure exactly how good the new chips are, we decided to compare the Ryzen 5 5600H against the Zen 2-based Ryzen 7 4800H. Now, the Ryzen 7 is ins a higher performance and price bracket, but we feel like the Ryzen 5 5600H would appreciate the challenge.
Here is our Top Laptop CPU Ranking, where you can check out the best performing processors.
Today we are comparing the AMD Ryzen 5 5600H against the Ryzen 7 4800H.
You can learn more about both CPUs here: AMD Ryzen 5 5600H / Ryzen 7 4800H

Specs table
CPU benchmarks
In the 3D Rendering test with Cinebench 20, the Ryzen 7 4800H performed 20% better, surpassing its opponent. The second test, which uses Adobe Photoshop and tests the 2D Rendering capabilities of the CPUs, also went in favor of the older chip, but this time the scores were extremely close, props for which to the Ryzen 5.
Results are from the Cinebench 20 CPU test (the higher the score, the better)
Results are from our Photoshop benchmark test (the lower the score, the better)
Conclusion
The higher price bracket CPU aka the Ryzen 7 4800H, performed better in both 3D and 2D Rendering. Still, the Ryzen 5 5600H displayed great performance, especially in 2D Rendering, where it was super close to defeating the Ryzen 7. Price-wise, laptops equipped with the Ryzen 5 5600H are in fact cheaper, by around $150 to $200 dollars. It is up to you to decide if that increased performance in 3D Rendering is worth it since if you're only going to be gaming, you won't notice the difference between the two CPUs.

All laptops with the AMD Ryzen 5 5600H:
All laptops with the AMD Ryzen 7 4800H: