[Comparison] AMD Ryzen 5 5600H vs Ryzen 5 4600H – Despite losing, the Ryzen 5 4600H should still at least be considered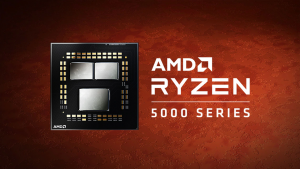 We believe that the comparison that we'll do today can be considered a measurement of how good the new Zen 3 chips are when compared to their direct predecessor. We have the Ryzen 5 5600H going against the Ryzen 5 4600H, in a battle that will show exactly how much improvement there has been between the different architectures.
The processors are pretty evenly matched, with both having a 6/12 layout and a clock boost clock speed of 4.00GHz or above. Yes, the new chip has double the amount of cache, but let's see if it has a large effect on the performance in our benchmarks.
Here is our Top Laptop CPU Ranking, where you can check out the best performing processors.
Today we are comparing the AMD Ryzen 5 5600H against the Ryzen 5 4600H.
You can learn more about both CPUs here: AMD Ryzen 5 5600H / Ryzen 5 4600H

Specs table
CPU benchmarks
The 3D Rendering benchmarks went in favor of the newer chip, which performed 7% better in Cinebench 20. As for the 2D Rendering scores, here the Ryzen 5 5600H won again, this time with a lead of 1.5 seconds.
Results are from the Cinebench 20 CPU test (the higher the score, the better)
Results are from our Photoshop benchmark test (the lower the score, the better)
Conclusion
The new processor performed admirably and is the winner in this comparison, which is completely expected, considering that it uses a newer architecture and has higher clock speeds, along with double the amount of cache. Still, the Ryzen 5 4600H did a remarkable job against its replacement and is still a viable alternative, especially if the prices of laptops equipped with it keep going down. While there is a difference when it comes to productivity, we don't think that it will be as noticeable, especially during gaming, where the GPU takes the bigger load.

All laptops with the AMD Ryzen 5 5600H:
All laptops with the AMD Ryzen 5 4600H: