[Comparison] AMD Ryzen 5 5600H vs Intel Core i7-10750H – the Core i7 still shines bright in 2D Rendering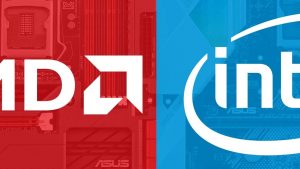 People have been expecting the Ryzen 5000 H-series of chips and now that they are finally starting to get to us, we are quickly testing and reviewing them, in order to see the level of progression between one generation to the next. Now, we have the Ryzen 5 5600H, which is targeting the upper mid-range of the mobile CPU market.
Today we will compare it against a tried and true flagship processor, the Core i7-10750H, which while might be a year old, still has a lot of power under its sleeve. The CPUs are very similar, with a 6/12 layout, while the Core i7 has a way higher boost speed. On the other hand, the AMD chip has a higher base speed, so it can have better performance in prolonged tasks.
Here is our Top Laptop CPU Ranking, where you can check out the best performing processors.
Today we are comparing the AMD Ryzen 5 5600H against the Intel Core i7-10750H.
You can learn more about both CPUs here: AMD Ryzen 5 5600H / Intel Core i7-10750H

Specs table
| | AMD Ryzen 5 5600H |  Intel Core i7-10750H |
| --- | --- | --- |
| Architecture | Zen 3 | Comet Lake H |
| Lithography | 7 nm | 14 nm |
| Base / Max frequency | 3.30-4.20GHz | 2.60-5.00GHz |
| Cores / Threads | 6/12 | 6/12 |
| Memory Type | DDR4-3200MHz, LPDDR4x-4266MHz | DDR4-2933MHz |
| Power Consumption | 45W | 45W |
| Cache | 16MB | 12MB |
| Integrated GPU | AMD Radeon RX Vega 7 (R4000/5000, 35/45W) | Intel UHD Graphics 630 |
CPU benchmarks
Both CPUs were pretty neck and neck in the benchmarks. In the 3D Rendering benchmark with Cinebench 20, the Ryzen 5 had a 13% increased performance. As for the Photoshop scores, here the Intel shined, finishing first with a lead of around 0.2 seconds, which really can't be felt.
Results are from the Cinebench R23 CPU test (the higher the score, the better)
Results are from our Photoshop benchmark test (the lower the score, the better)
Conclusion
It has been public knowledge that AMD CPUs are better at multi-core tasks, such as 3D Rendering, while Intel processors shine brighter in 2D Rendering. This narrative repeated itself, but we feel like the difference in the 3D Rendering benchmark is bigger than the one in the Photoshop test. So, we would generally recommend the Ryzen 5 5600H, because it uses a newer technology. Still, if you manage to find a deal on a laptop with the Core i7-10750H, you should go ahead and buy it, especially if your work consists mainly if image editing and vector graphics.

All laptops with the AMD Ryzen 5 5600H:
All laptops with the Intel Core i7-10750H: