[Comparison] AMD Ryzen 5 5600H vs Intel Core i5-10300H – The Ryzen 5 is better both in 3D and 2D Rendering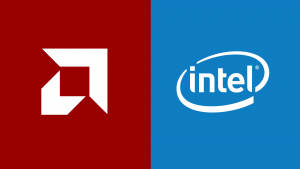 Zen 3 is the latest weapon in AMD's arsenal. The new architecture looks to improve on the success that was Zen 2. Today we have the Ryzen 5 5600H, which is the mid-range offering from the Ryzen 5000 H-series.
It is going against the Core i5-10300H, which is more than a year old now. We will compare the two to get an overall estimate of the new Ryzen CPU's performance. The chip has 2 more cores and 4 more threads, along with faster RAM support, and doubles the cache.
Here is our Top Laptop CPU Ranking, where you can check out the best performing processors.
Today we are comparing the AMD Ryzen 5 5600H against the Intel Core i5-10300H.
You can learn more about both CPUs here: AMD Ryzen 5 5600H / Intel Core i5-10300H

Specs table
| | AMD Ryzen 5 5600H | Intel Core i5-10300H |
| --- | --- | --- |
| Architecture | Zen 3 | Comet Lake H |
| Lithography | 7 nm | 14 nm |
| Base / Max frequency | 3.30-4.20GHz | 2.50-4.50GHz |
| Cores / Threads | 6/12 | 4/8 |
| Memory Type | DDR4-3200MHz, LPDDR4x-4266MHz | DDR4-2933MHz |
| Power Consumption | 45W | 35/45W |
| Cache | 16MB | 8MB |
| Integrated GPU | AMD Radeon RX Vega 7 (R4000/5000, 35/45W) | Intel UHD Graphics 630 |
CPU benchmarks
It was obvious from the start that the Ryzen 5 5600H is the better chip. The new CPU is 64% faster in 3D Rendering with Cinebench 20. The second test, which tests the processors' 2D Rendering capabilities also went in favor of the Ryzen 5, with it having a lead of nearly two seconds.
Results are from the Cinebench 20 CPU test (the higher the score, the better)
Results are from our Photoshop benchmark test (the lower the score, the better)
Conclusion
The Ryzen 5 is the obvious winner in this comparison, but you have to look at the bigger picture. The Ryzen 5 is brand new and the Core i5 is now outdated. Still, such a performance increase is straight-up crazy. If you are looking for a new laptop and you're choosing between two laptops with these CPUs, we would recommend going for the Ryzen 5 5600H, as prices are super close between the two. We would also advise you to check out the Core i5-11300H and i5-11400H, which use the new Tiger Lake H architecture and perform very well, even better than the Ryzen 5 in some areas.

All laptops with the AMD Ryzen 5 5600H:
All laptops with the Intel Core i5-10300H: