[Comparison] AMD Ryzen 5 5500U vs Ryzen 5 4600H – the Ryzen 5 5500U doesn't show enough to warrant a recommendation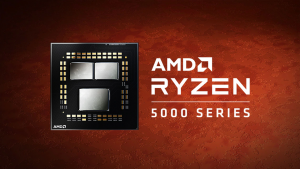 Today we have a pure AMD battle for you. The new Ryzen 5 5500U takes on the Ryzen 5 4600H. Both processors share the same Zen 2 architecture and have the same number of cores and threads, with the 4600H having a much higher base clock and a higher TDP. In contrast to that, the 5500U has 3MB more cache, which might help it in the tests. Let's see which CPU will take the victory today.
You can check out our Top Laptop CPU Ranking, where we have the best processors for mobile devices.
You can find more information about both CPUs here: AMD Ryzen 5 5500U / AMD Ryzen 5 4600H

Specs table
CPU benchmarks
In the 3D Rendering benchmark with Cinebench 20, the Ryzen 5 4600H was the better processor, scoring 38% higher. The situation was turned upside down when we got to the Photoshop benchmark. Here the Ryzen 5 5500U was the faster CPU, finishing the test with a lead of nearly 0.5 seconds.
Results are from the Cinebench 20 CPU test (the higher the score, the better)
Results are from our Photoshop benchmark test (the lower the score, the better)
Conclusion
This is a difficult choice to make because while the Ryzen 5 5500U is the newer chip it shares the same architecture as the Ryzen 5 4600H and performs worse than it when it comes to 3D Rendering. It manages to be better in Photoshop, but not by much, and combining with the fact that the Ryzen 5 4600H is more readily available and ultimately, the difference between the laptops that come with these processors is that on one hand, they are thin and light office notebooks, and on the other, they are bulky ones meant for gaming. So yes, if you need more power, you should get the bulkier laptop, but if you don't buy your device for gaming, perhaps you should consider the Ryzen 5 5500U. Of course, if it comes within your budget.

All laptops with the AMD Ryzen 5 5500U:
All laptops with the AMD Ryzen 5 4600H: