[Comparison] Alienware X15 and X17 R2 vs X15 and X17 R1 – what are the differences?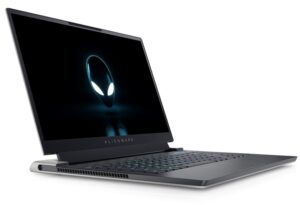 Regardless of whether you're a laptop gamer or not, you have to appreciate what Alienware is doing as a company. Their laptops are on the more expensive side, but building a desktop gaming PC in this day and age is an expensive undertaking, one that doesn't make a lot of sense as of right now, unless money doesn't matter to you.
This is where gaming laptops come in, which have become very powerful in recent years, being able to rival desktops, in terms of gaming and productivity performance. They are also becoming a very good deal, which miners want nothing to do with. Today we have the two new Alienware X15 and X17 R2, which we will compare to their R1 predecessors, to see what are the differences.
Full Specs: Alienware X15 R2 / Alienware X17 R2 / Alienware X15 R1 / Alienware X17 R1
On the outside, you really wouldn't be able to distinguish which laptop is an R1 and which is an R2, as Alienware has decided to use the same design, with the thickness and the weight being the same as well, plus-minus a few grams. We have a white exterior with a darker grey on the inside.
The display offerings from last year find their way into 2022 as well. The most changes are definitely on the inside, with Alienware replacing the Tiger Lake H-based Core i7-11800H and Core i9-11900H with the Alder Lake H-based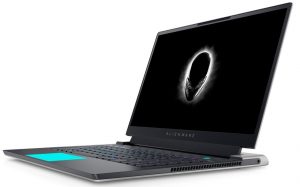 Core i7-12700H and Core i9-12900H, which have an increased core count, performance, and power efficiency, thanks to a combination of Performance and Efficiency cores.
In terms of graphics, we have the RTX 3060 from last year, along with the new RTX 3070 Ti and RTX 3080 Ti, which replace the regular non-Ti versions of the RTX 3070 and RTX 3080. Generally, if you're strictly gaming and not looking at an FPS counter, you will hardly find a noticeable difference between the older and the newer laptops. In productivity, there will be an increase in performance, which should lower rendering and editing times.
Dimensions
359.7 x 277.33 x 15.9 - 16.3 mm (14.16" x 10.92" x 0.63")
Price
Starting at $3999.00
Dimensions
399.23 x 299.57 x 20.9 - 21.4 mm (15.72" x 11.79" x 0.82")
Price
Starting at $2298.00
Dimensions
359.7 x 277.3 x 15.9 ~ 16.3 mm (14.16" x 10.92" x 0.63")
Price
Starting at $2049.00
Dimensions
399.23 x 299.49 x 20.90 ~ 21.41 mm (15.72" x 11.79" x 0.82")
Price
Starting at $2299.00
All Alienware X15 R2 configurations:
All Alienware X17 R2 configurations:
All Alienware X15 R1 configurations:
All Alienware X17 R1 configurations: