[Comparison] Alienware m15 R6 vs Alienware m15 R4 – what are the differences?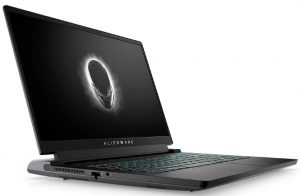 Alienware has been one of the most captivating brands in the gaming space. Their laptops are recognizable from a mile away, due to their unique designs, which resemble alien technology, with a mix of biological and technological design cues. Their m15 R6 laptop is the latest in their arsenal, featuring Tiger Lake and Ampere technologies from Intel and NVIDIA, respectively. Today we are here to compare it against its predecessor, the m15 R4, to see what are the differences.
Full Specs: Alienware m15 R6 / Alienware m15 R4
In terms of design, there are some noticeable changes. While the new laptop retains the overall shape, the construction and outer panels seem to be different. The heat vents on the new laptop are placed higher, and the vent itself seems to be smaller. The laptop keeps the sharp edges and rounded corners, along with the hexagonal vent on the base. In terms of weight and height, the new device is around 80 grams lighter, while being around 2 mm thicker at its thickest point.
The display situation has been changed as well. While the laptops still offer three different display choices, they are quite different from each other. The base configuration on the new R6 has a display with a higher refresh rate than the one on the R4. On the other hand, you lose the option for an OLED panel, which we are sure some people liked a lot. The R6 pushes the boundaries of high refresh rate displays, with a 360Hz Full HD IPS panel, which is lacking on the R4.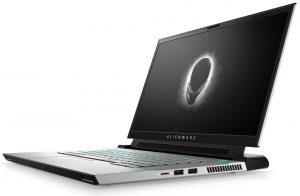 Specs-wise, the new laptop is definitely better than its predecessor. You get the new Tiger Lake H processors, which are performing really well in our tests and are here to replace the older Comet Lake H chips, which are found in the R4. Now, the performance does differ from device to device, but the overall improvements that the new architecture brings are definitely here to stay.
As for the Graphics, there isn't a lot of change, as both laptops come with the Ampere-based RTX 3000-series. The only difference is that on the R6 you get the RTX 3050 Ti, but adding support for new GPUs is a relatively easy procedure, so we won't be surprised if we see the R4 also get it at some point in the future.
Dimensions
356.2 x 272.5 x 12 ~ 22.8 mm (14.02" x 10.73" x 0.47")
Price
Starting at $1693.05
Dimensions
360.3 x 276.3 x 18.3 ~20.5 mm (14.19" x 10.88" x 0.72")
Price
Starting at $1499.97
All Alienware m15 R6 configurations:
All Alienware m15 R4 configurations: