[Comparison] Acer TravelMate P6 (TMP614-52) vs TravelMate P6 (TMP614-51 / TMP614-51T) – what are the differences?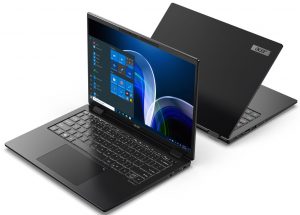 The TravelMate series from Acer provides you with compact devices, with the right combination of performance and portability. The latest TravelMate P6 brings Tiger Lake to the table, along with a display with supposedly wide color coverage. Today we are comparing it against its predecessor, in order to see what has changed and what stays the same.
Full Specs: TravelMate P6 (TMP614-52) / TravelMate P6 (TMP614-51 / TMP614-51T)
The design of the laptops looks very similar, at least from the pictures. You get a thin laptop with minimal branding and a black matte exterior, which protects the laptop from smudges and fingerprints. The laptop uses magnesium/aluminum alloy for its entire body, so you'll get that cool-to-the-touch feel that metal devices give you. The weight has remained the same, at 1.10kg, while the height has changed, with the new laptop being 0.8mm thicker.
There has been a change in the display, with the new laptop getting a new panel, with a 16:10 aspect ratio and an FHD+ resolution. The switch to a 16:10 aspect ratio is to be expected with even more devices in the future, as it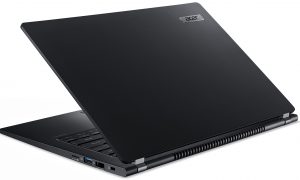 provides a larger screen, while not increasing the overall size of the device. The screen on the new P6 also has 100% sRGB coverage.
Lastly, the specs are vastly improved, as the old Comet Lake U chips left a lot to be desired. The introduction of Tiger Lake changed the whole mobile CPU power hierarchy, as they perform really well, while not compromising the battery life. They also bring the new Iris Xe Graphics, which are so much better than the Intel UHD Graphics of the past. The new laptop also gets support for Thunderbolt 4, Wi-Fi 6, and optional 5G connectivity.
Dimensions
x x 16.8 mm (0.00" x 0.00" x 0.66")
Price
Starting at $1257.25
Dimensions
325 x 230 x 16 mm (12.80" x 9.06" x 0.63")
Price
Starting at $535.46
All Acer TravelMate P6 (TMP614-52) configurations:
All Acer TravelMate P6 (TMP614-51 / TMP614-51T) configurations: