[Comparison] Acer Predator Helios 300 (PH317-56) vs Helios 300 (PH317-55) – what are the differences?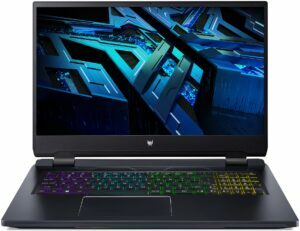 The Helios 300 laptop has been a pretty good mid-range sweet spot for Acer over the years. Offering high-TGP GPUs has been the key to the success of the notebook.
Come 2022 and we see the same recipe applied again, albeit with some changes on the outside and the necessary generational jump in hardware.
Today we are comparing the Acer Predator Helios 300 (PH317-56) against the Helios 300 (PH317-55) to see what are the differences.
Full Specs: Acer Predator Helios 300 (PH317-56) / Helios 300 (PH317-55)
There are visible changes to the design, as Acer moves on from the same platform that it has used for the Nitro 5 and the previous Helios 300. The new design has an extended base, with the lid now being thinner. The hinges at the back are now also more aggressive. In terms of dimensions, the new notebook is 100 grams heavier and has a 0.5 mm thicker profile.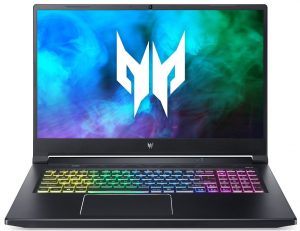 The display selection hasn't changed much, with the two panels from last year being reinstated for 2022 as well. However, we do have a new addition to the team in the face of an FHD IPS panel with a 165Hz refresh rate.
Lastly, the most noticeable change will be on the outside, as the 2022 laptops get the much anticipated Alder Lake H-series processors, which have delightfully surprised us with their performance. It was actually a Predator device that we reviewed which gave us our first experience with the platform. The GPU options from the 2021 model are here as well, but the 2022 laptop gets some more additions like the RTX 3070 Ti and the RTX 3080.
All Acer Predator Helios 300 (PH317-56) configurations:
All Acer Predator Helios 300 (PH317-55) configurations: