[Comparison] Acer Predator Helios 300 (PH315-54) vs Helios 300 (PH315-53) – what are the differences?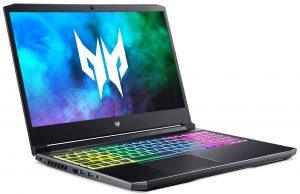 The Predator family from ASUS offers pretty good gaming laptops, which bring the performance when needed. The Helios 300 is one of their more budget-friendly offerings. It got updated a while back, so we wanted to compare it to its predecessor after the dust of all the new laptop releases around Intel's Tiger Lake H launch had settled.
Full Specs: Helios 300 (PH315-54) / Helios 300 (PH315-53)
The laptop uses the same design, which as we have said before, isn't so bad, as it brings down the overall price of the laptop. There is a predator logo on the bottom bezel and the lid, along with some blue accents on the lid, which we aren't sure if they light up or not. It seems like the same devices are sold under another name in some markets since there are pictures with the Predator branding being gone, and Acer logos taking their place.
The new laptop gets some new display offerings. While the older one featured three 15.6-inch displays with Full HD resolution and either 120Hz, 144Hz, or 140Hz refresh rate. The new laptop keeps the 144Hz Full HD panel while getting rid of the rest. To compensate for that, Acer gives you the option of a QHD IPS display with a 165Hz refresh rate.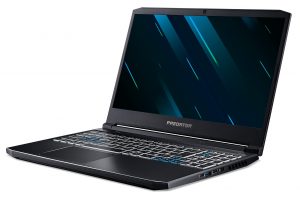 The specs have most of the upgrades here. The Comet Lake H units are swapped with the new Tiger Lake H chips. There are two CPU options, either the Core i5-11400H or the Core i7-11800H.
For the graphics, there is actually a downgrade, as the older laptop was quickly made available with all of the then released RTX Ampere graphics cards, including the RTX 3080, which is missing on the new laptop. However, as things go in the laptop space, we could get the 3080 in the new laptop too.
Dimensions
363 x 255 x 22.9 mm (14.29" x 10.04" x 0.90")
Price
Starting at $1249.00
Dimensions
363.4 x 255 x 22.9 mm (14.31" x 10.04" x 0.90")
Price
Starting at $1209.00
All Acer Predator Helios 300 (PH315-54) configurations:
All Acer Predator Helios 300 (PH315-53) configurations: